It is our exceptional team of healthcare providers who share a passion for patient experience that makes treatment at Empire Dental Care truly unique. Our team's culture humanizes their approach to medicine making patients feel comfortable, informed and confident throughout the entire treatment process. Our team maintains a patient centered experience while providing the most advanced treatment available.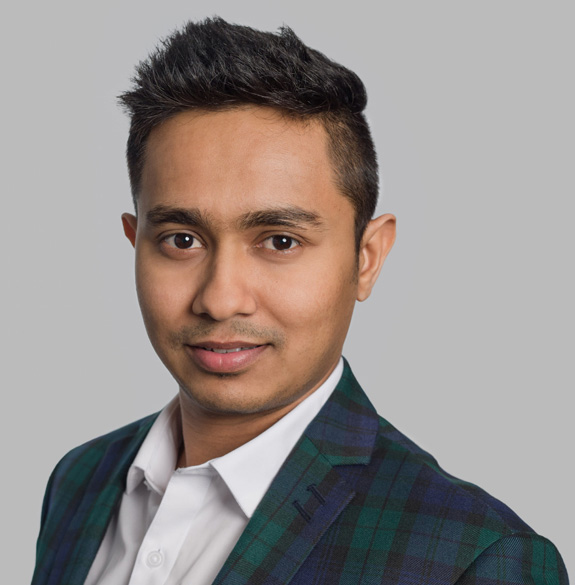 Dr. Dhaval Admar, BDS, DDS
"I would like to meet with you and find out what you want by listening to you instead of telling you what to do.
Once I understand what you want, I would like to work with you to figure out how best to achieve your goals"
Dr. Admar holds dual certificates — a Bachelor of Dental Surgery (BDS) in 2010 from India and a Doctor of Dental Surgery (DDS) in 2014 from Canada. Dr. Admar worked as an associate dentist in Saskatoon, Sk before moving to Kamloops with his family in 2018. Dr. Admar is now a full time practicing dentist in Kamloops where he provides a variety of services including dental implants. He is proud to call Kamloops his home.
Dr. Admar has been trained by world-class researchers and educators like Dr. Kois and Dr. Magne in the field of functional occlusion (bite), cosmetic and implant dentistry.
Dr. Admar is very passionate about learning and bringing advanced dental technologies to our dental clinic in Kamloops. He uses 3D scanner, laser, digital smile design and many other technologies to provide the best possible care to our patients.
Dr. Admar spends hundreds of hours in continued dental education to stay up to date in cosmetic and implant dentistry and he has achieved some advanced qualifications in the field including: