Have you started to work on your new year's resolutions yet? Did you make any resolutions for your oral health in 2021? Out of all the various resolutions people make every year, those centered around oral health are not as common as others. Still, there is plenty of time to add a few more resolutions to your list that your teeth and gums will thank you for later. Not sure what kind of resolutions to make for your oral health? Here's a few ideas:
Brush and Floss EVERY Day
This is a pretty basic resolution for some and a potential challenge for others. Being too tired, forgetting, or running late for something are all possible reasons why you may skip a brushing or flossing session. To make sure you brush and floss every single day of 2021, try setting a reminder on your phone and leaving yourself enough time to brush and floss, even when you are really tired. Your teeth and gums will appreciate your dedication.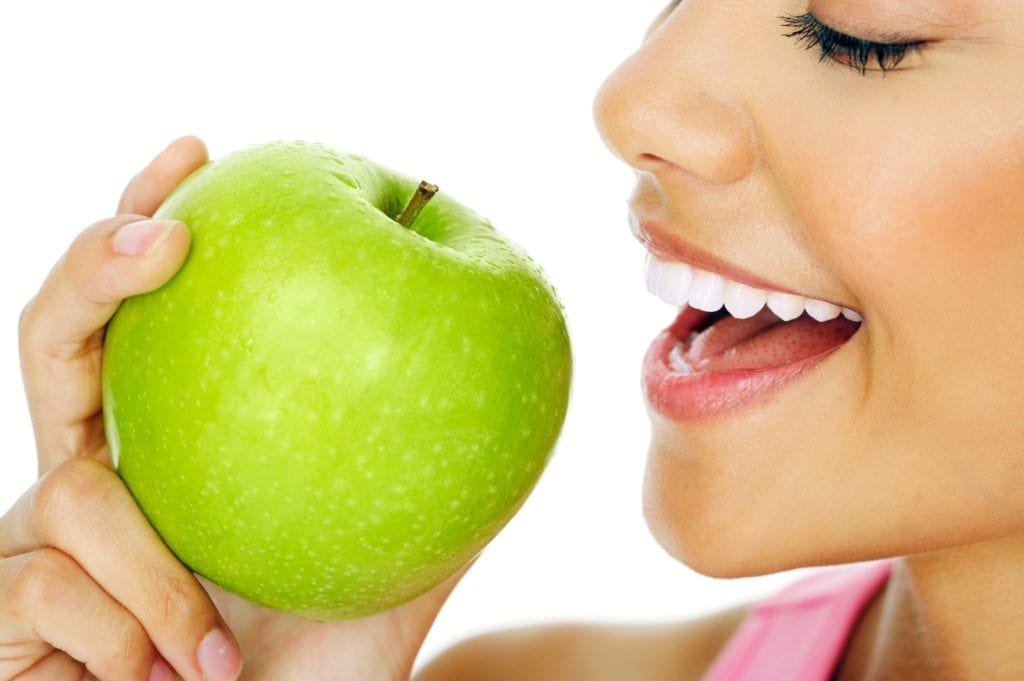 Eat More Crunchy Fruits and Vegetables
Not only do fruits and vegetables have various nutrients that your body needs to stay healthy, but they are also good for your oral health. Crunchy fruits and vegetables increase saliva production and some, like broccoli and celery, can even clean your teeth as you chew. Not only that, but certain fruits and vegetables are known to help whiten your teeth.
Consume Less Sugar and Acids
Sugar and acidic foods and beverages are very detrimental to your oral health when consumed frequently. This is because sugar is the primary food source of the bacteria responsible for tooth decay and gum disease, while acid erodes the tooth enamel. When consumed regularly, they can dramatically increase the risk of tooth decay, premature enamel wear, and tooth sensitivity. Therefore, it is recommended to limit the amount of sweets, starches, soda, and acidic foods you consume. 
Drink Water After Every Meal
Regardless of what you are eating, another easy way to improve your oral health is by ending every meal with a glass of water. Not only will this help you to stay hydrated, but it will also increase your saliva production. Saliva helps to flush out food debris, while also neutralizing the acids found in food and produced by bacteria. 
Change Your Toothbrush Every 3 Months
Even if you have found a toothbrush that you absolutely love, it is recommended to switch to a new toothbrush every 3 months to keep your teeth healthy. This is because toothbrushes that are frayed or worn are less effective at removing plaque from the surface of your teeth. Switching out your toothbrush every 3 months also limits the amount of bacteria you put into your mouth when you brush. To keep this resolution, go buy 4 toothbrushes for the year and label them with the month you need to switch brushes.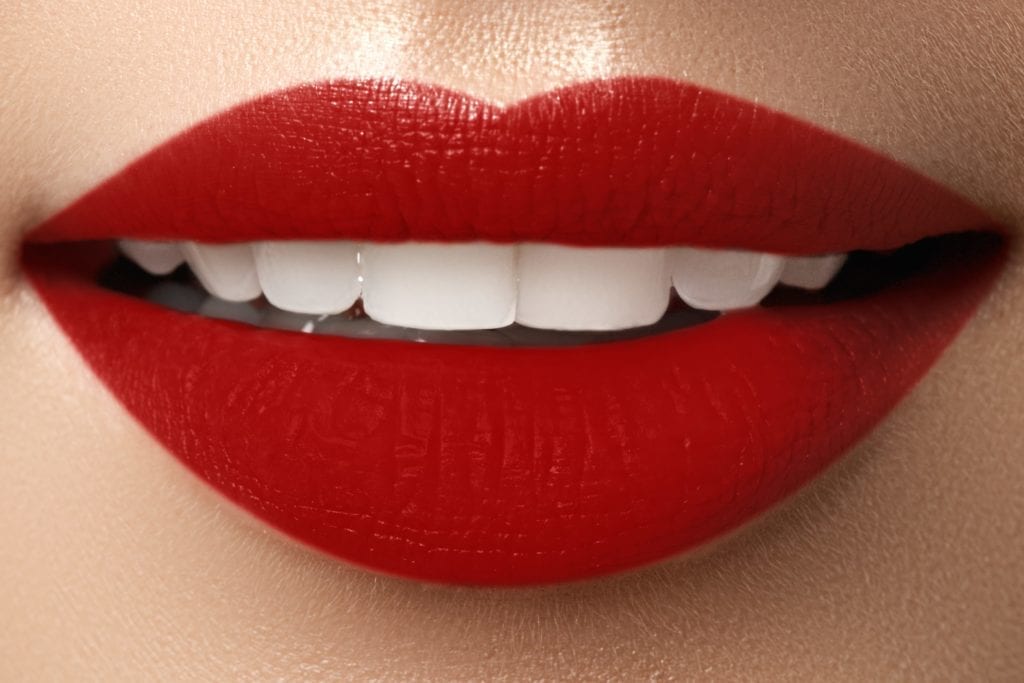 Try Cosmetic Dentistry
If you have something about your smile that you have always wanted to change, you can make it a resolution to give cosmetic dentistry a try. There are a variety of cosmetic dental treatments that are designed to improve the overall appearance of your smile by correcting the size, shape, color, alignment, and spacing of your teeth. Certain treatments can also improve the contour of your gums, replace missing teeth, and repair chipped or cracked teeth. Since there is such a range of treatments, you will likely be able to find one that works for you. 
Schedule Dental Cleanings
In order to maintain your oral health, you will need to visit your dentist at least twice during 2021 for an exam and cleaning. Semi-annual dental exams allow your dentist to make sure your teeth and gums are healthy, while cleanings remove plaque, tartar, and bacteria in order to maintain your oral health. Having your teeth examined and cleaned twice a year is the perfect resolution for your oral health. Call our office today to schedule your 2021 appointments!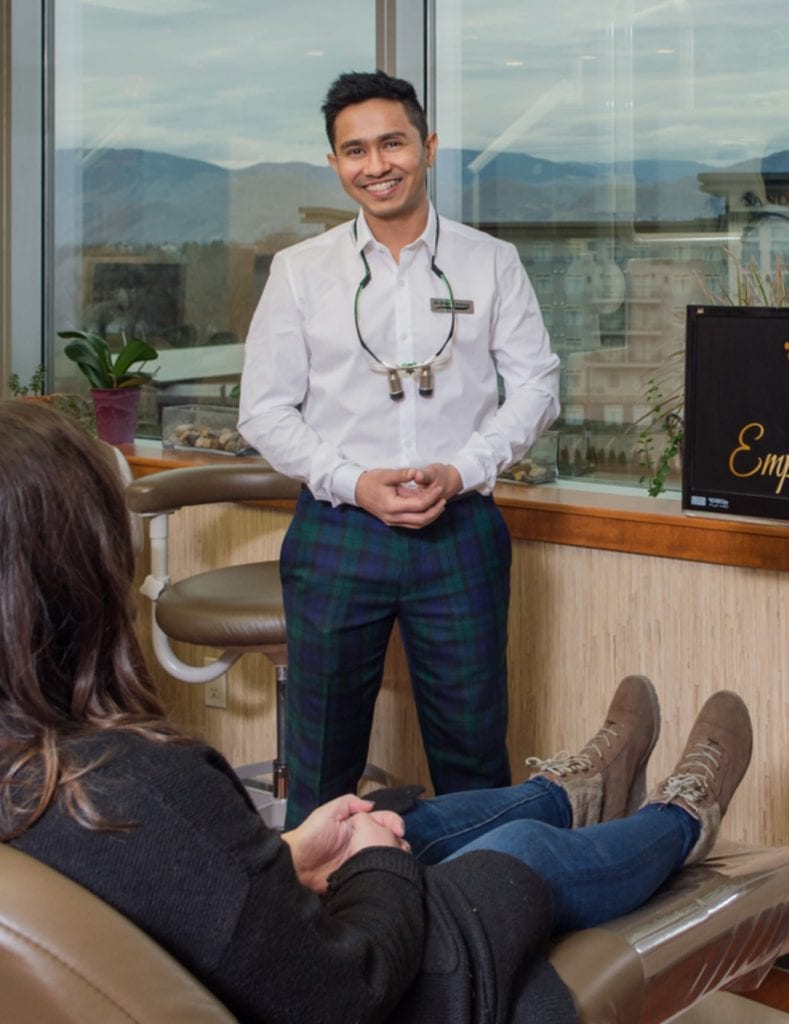 Dr. Admar holds dual certificates — a Bachelor of Dental Surgery (BDS) in 2010 from India and a Doctor of Dental Surgery (DDS) in 2014 from Canada. He is now a full time practicing dentist in Kamloops where he provides a variety of services. Dr. Admar spends hundreds of hours in continued dental education to stay up to date in cosmetic and implant dentistry and he has achieved several advanced qualifications.