Accepting New Patients
We warmly welcome new patients to our dental practice and look forward to providing you with exceptional care.
BOOK AN APPOINTMENT
Affordable Payment Plans
Say hello to hassle-free dental care with our convenient payment plans tailored to fit your budget and needs.
BOOK AN APPOINTMENT
Leave your name and email below along with what you are looking for in the message box. Or you can call us at
Welcome to Empire Dental
Welcome to Empire Dental, where we serve all patients of all ages with thorough and individualized dental care. Our goal is to provide you with the highest quality dental care in a peaceful and comfortable environment. Our skilled and welcoming family dentist is committed to taking care of all of your dental requirements, from regular checkups and cleanings to cosmetic dentistry and restorative procedures. To provide you with the best care possible at a dentist near you, we use the most modern dental technology and procedures. At Empire Dentistry, we're dedicated to helping you achieve better oral health and the stunning smile you deserve.
We give high priority to the comfort and care of our patients because we recognize that going to the dentist may be a stressful experience for some individuals. We aim to provide our patients with a good and stress-free dental experience, starting with our pleasant dentist's office and continuing with our gentle and loving approach to treatment.
In our personal belief at Empire Dentistry, good dental health is crucial for overall health and well-being. We collaborate closely with our patients to create individualized treatment regimens that are tailored to their particular requirements and objectives.
We are committed to providing exceptional dental care and building long-lasting relationships with our patients. If you are looking for a trusted dental provider in the area, look no further than Empire Dental. Contact us today to schedule an appointment and take the first step towards a healthier, happier smile.
Why Choose Our Clinic
Looking for a family dentist near you to treat you and your family? Our Thompson dentist combines modern technology and excellent healthcare with a cozy dental clinic near you so that you can get the treatments you deserve! We offer a comprehensive range of dental services, from routine check-ups and cleanings to advanced restorative and cosmetic procedures. Our clinic is equipped with state-of-the-art technology, allowing us to provide the latest and most effective treatments. We prioritize patient comfort and satisfaction and offer flexible payment options to make dental care more accessible. Whether you are looking for preventive care or need more extensive dental treatment, we are committed to helping you achieve optimal oral health and a beautiful smile that you can be proud of.
Reach Out to Our Dental Clinic Today!
Alongside our other services, our dentist near you also: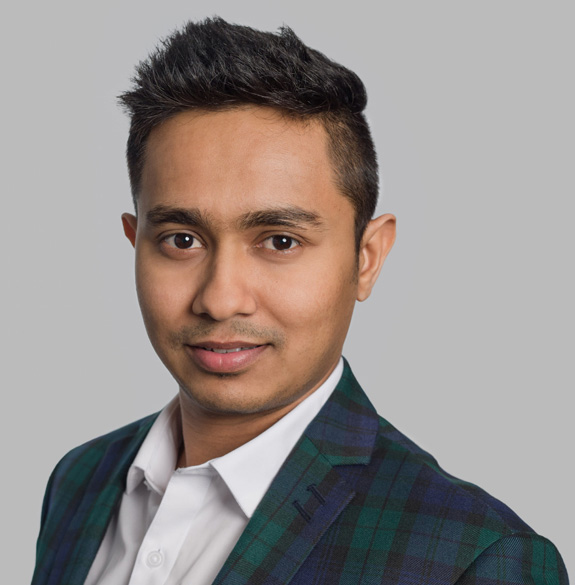 About Dr. Dhaval Admar
After getting his BDS in 2010 from India and his DDS from Canada in 2014, Dr. Admar practised as a dental assistant in Saskatoon before deciding to become a dentist in Thompson. He has been a full-time practitioner at his dental clinic in Thompson for 9 years now.
Being trained by world-class researchers and educators like Dr. Lois and Dr. Magne, Dr. Admar tries to stay in the loop and keep himself educated, believing, "A good family dentist also needs to be an affordable dentist."
He is extremely motivated to bring the latest technology and affordable dentistry to a dental clinic near you. Dr. Admar has a passion for helping his patients achieve optimal oral health and a beautiful smile. He believes that education is the key to maintaining good oral health, and he takes the time to educate his patients about their dental health and the importance of preventative care.
Dr. Admar is known for his gentle and compassionate approach to dentistry. He takes the time to listen to his patient's concerns and provides personalized treatment plans that meet their individual needs and goals. He is dedicated to providing a positive and stress-free dental experience for his patients and he works closely with them to ensure their comfort and satisfaction throughout their treatment.
What Our Patients Say About Our Kamloops Dentists
4.9

159 reviews

Empire dental was absolutely great to me. Dr Dhaval and his staff treated me with kindness every step of the way. They rebuilt my smile and gave me my life back. Special thanks to all the ladies who work there. You made it fun and the jokes never stop. Would highly recommend!
Joe Hodgson

We have been with Empire Dental for several years. Everyone there is so nice and helpful. They are also very patient and kind to our kids. I sent in a photo of an issue my child was having and they squeezed us in right away. I appreciate that there is never any push to do any procedures that feel unnecessary.
Tanya Epp
We Have One Mission: To Make You Smile.