If you are having a smile makeover, chances are that you are both excited and impatient to see the final results. Certain cosmetic treatments, like teeth whitening and composite fillings, can produce results in as little as one dental appointment. However, other cosmetic treatments that use indirect restorations often take at least two appointments before results are noticed.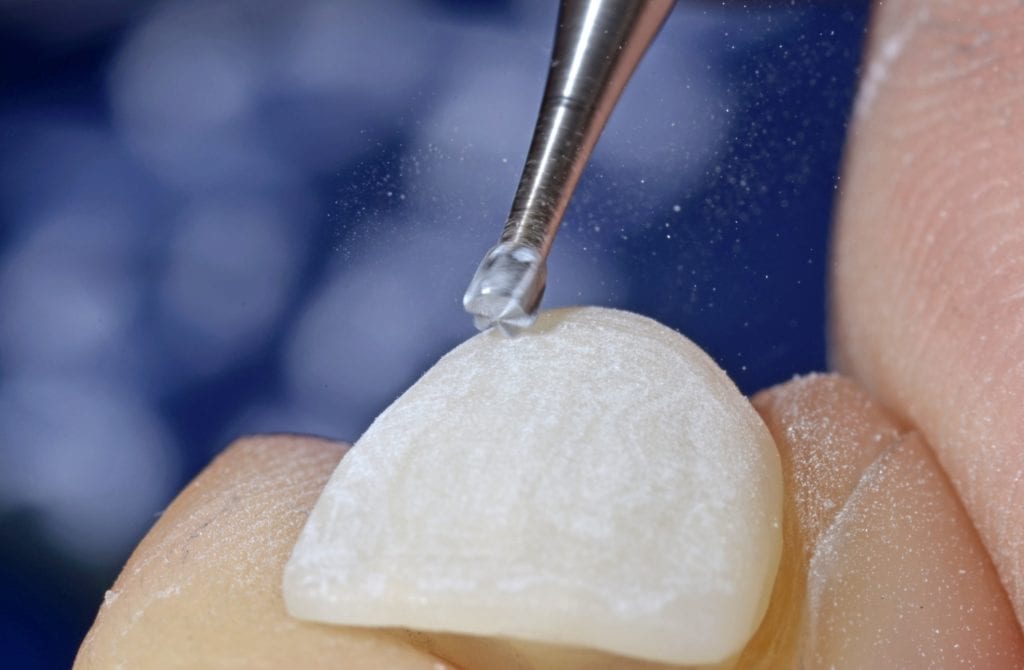 This is because indirect restorations are fabricated outside of the mouth, usually in a dental laboratory. In some cases, your dentist may have an in-office milling machine that allows you to have your permanent restoration placed the same day. However, there may also be cases where your restoration will need to be fabricated at a dental laboratory.
In these cases, you will most likely have two dental appointments spaced one or two weeks apart. The first appointment allows your dentist to prepare your tooth for the restoration and obtain the information needed by the dental lab. Once the permanent restoration has been fabricated, the second appointment is needed to place the restoration. During the time between your two appointments, your dentist will place a temporary restoration. Patients often wonder why they need a temporary restoration. Here are some reasons:
Protect Your Teeth
Preparing a tooth for a restoration generally requires some of the enamel to be removed or reshaped. Since enamel is the protective layer of your tooth, its removal leaves the underlying dentin layer exposed. This can cause tooth sensitivity, and can also increase the chances of developing tooth decay or a pulp infection. Placing a temporary restoration helps to provide protection to your tooth until the permanent restoration is placed.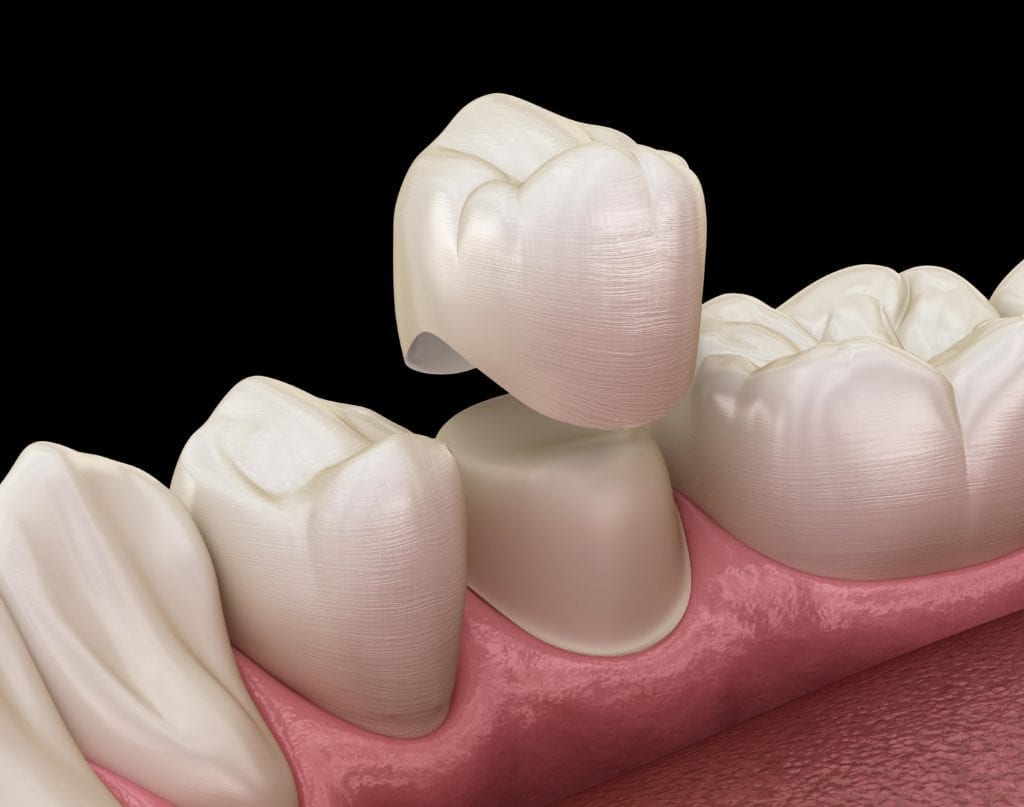 Preserve Space
It is possible for your teeth to shift slightly as a result of a neighboring tooth that has changed in shape or size. This can cause problems with the fit of the permanent restoration because it was made to fit your mouth as it was the day the impression was taken. In order to prevent your teeth from shifting and affecting the fit of the permanent restoration, temporary restorations are used as a placeholder for the permanent restoration.
Maintain Gum line
In addition to maintaining the necessary amount of space for your permanent restoration, temporary restorations are also important to maintain the way your gum line contours around the tooth. This means that the gums will fit around the permanent restoration and have a natural appearance.
Help with Eating and Speaking
Both eating and speaking can change as a result of the changes made to your teeth. Having a temporary restoration placed is an easy way to maintain your diet and natural speaking habits until your permanent restoration has been completed.
See Results
While there are several functional reasons to have a temporary restoration, there is also the added benefit of being able to preview your results ahead of time. You do have to keep in mind that your permanent restoration will be more aesthetic than your temporary.
As you can see, temporary restorations play an important role in having a cosmetic dental restoration placed. Until your final restoration is completed, temporary restorations protect your teeth, preserve the necessary space, maintain your gum line, and allow you to eat and speak all while allowing you to preview the final results.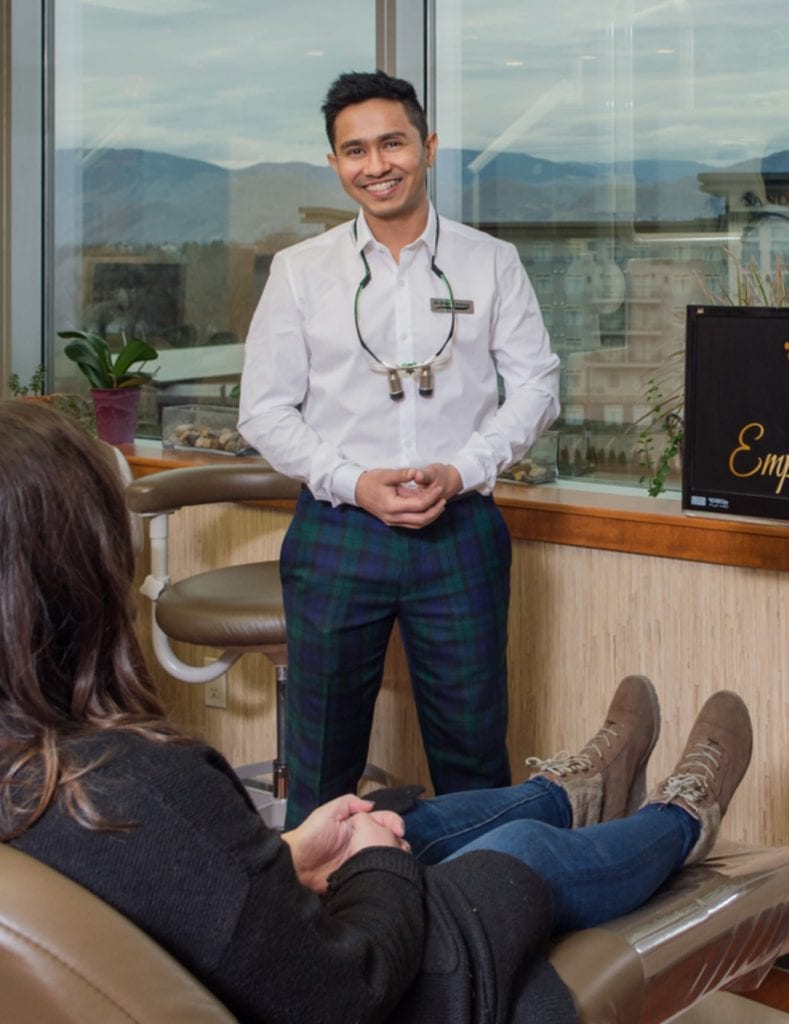 Dr. Admar holds dual certificates — a Bachelor of Dental Surgery (BDS) in 2010 from India and a Doctor of Dental Surgery (DDS) in 2014 from Canada. He is now a full time practicing dentist in Kamloops where he provides a variety of services. Dr. Admar spends hundreds of hours in continued dental education to stay up to date in cosmetic and implant dentistry and he has achieved several advanced qualifications.