While most people have heard of cavities before, not everyone realizes that there are different types of cavities, such as smooth surface, pit and fissure, and root cavities. Additionally, you may or may not know about gum line cavities. If you are not familiar with gum line cavities, you are probably wondering what exactly are they? Read on to learn more about gum line cavities, their causes, and treatment options.
What Are Gum Line Cavities?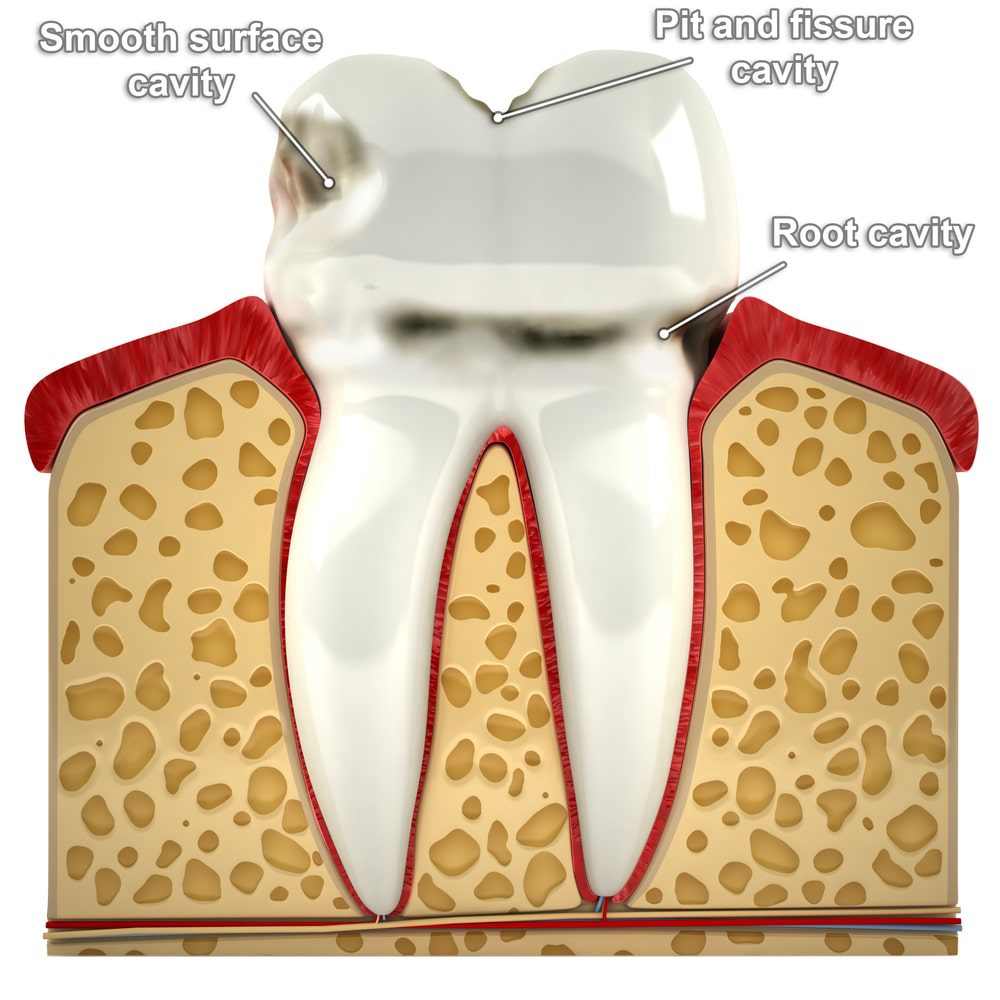 A gum line cavity is an area of decay that occurs at the bottom of a tooth near the gums. They can be classified as either a smooth surface or root cavity, depending on their exact location. A smooth surface gum line cavity is actually just the common name for what is classified as a coronal cavity, which affects the crown of the tooth. A root cavity occurs when there is decay just at the root area. These cavities form slowly over time, but can become more painful if not treated. Gum line cavities may also result in tooth loss if not treated immediately.
What Causes Gum Line Cavities?
There are several factors that contribute to the formation of gum line cavities, including bacterial build-up near the gums, receding gum lines due to periodontal disease, and decreased saliva flow. Bacteria can collect along the gum line or just below it, which causes the formation of plaque, tartar buildup, and ultimately tooth decay. Additionally, enamel erosion is also a common contributor to gum line cavities.
Like any other type of cavity, gum line cavities are formed by acid demineralization. This occurs when acids in plaque break down the enamel of your teeth over time, which causes the decay to spread rapidly. The result is a cavity along the gum line that can be extremely painful if left untreated.
Gum line cavities are relatively common in adults and can result from a variety of factors, including poor oral hygiene, injuries to the teeth or gums, genetic factors, or certain medications. They may also be caused by excessive consumption of sugary foods and drinks over an extended period of time.
How are Gum Line Cavities Treated?
The treatment for these cavities also depends on their location. A smooth surface gum line cavity is usually treated like any other cavity, with a dental filling. Root cavities can be more difficult to treat, especially in cases where the cavity extends below the gums. In these cases, a root cavity may involve root canal therapy or even minor gum surgery to completely restore the affected tooth.
Since gum line cavities can be difficult to treat, the best thing to do is prevent them from happening. This is most easily accomplished through good oral hygiene habits. Be sure to brush at least twice per day, floss daily, and schedule regular dental checkups with your dentist. You can also decrease your sugar intake and drink plenty of water. By following these steps, gum line cavities can be prevented before they ever develop.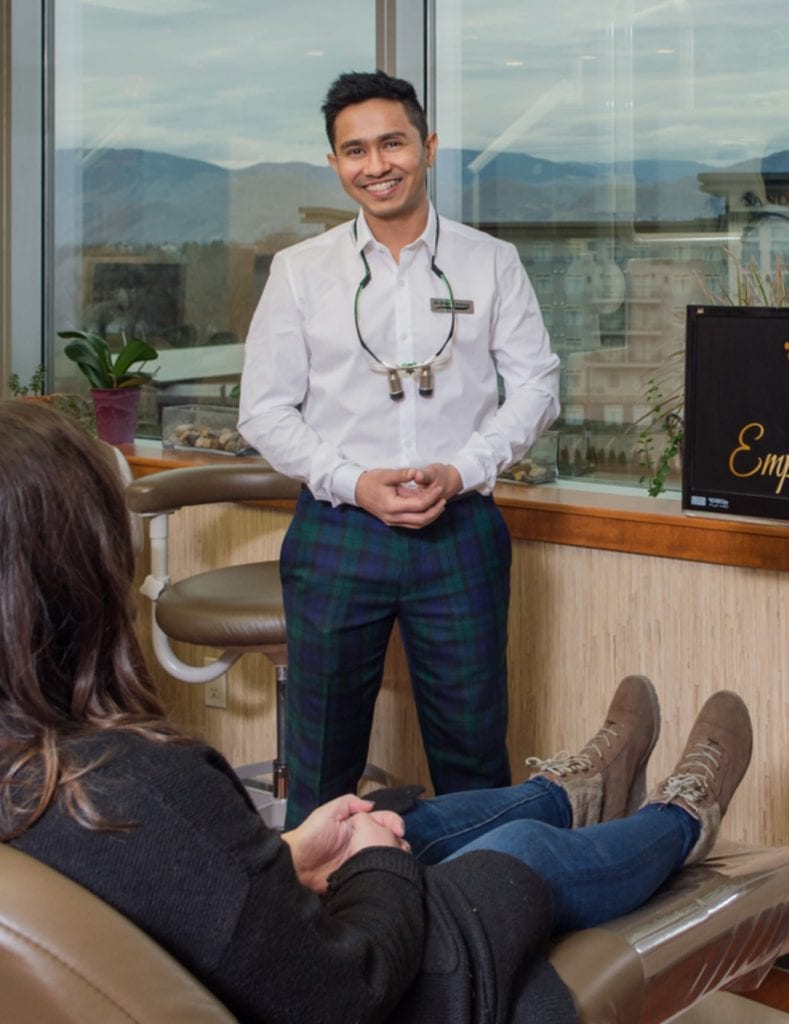 Dr. Admar holds dual certificates — a Bachelor of Dental Surgery (BDS) in 2010 from India and a Doctor of Dental Surgery (DDS) in 2014 from Canada. He is now a full time practicing dentist in Kamloops where he provides a variety of services, including emergency dentistry. Dr. Admar spends hundreds of hours in continued dental education to stay up to date in cosmetic and implant dentistry and he has achieved several advanced qualifications.