Gaps between the teeth, more formally known as diastema, can occur as the result of gum tissue overgrowth or having teeth that are too small for the jaw. Regardless of their cause, people who have gaps between their teeth often look for ways to eliminate these gaps. In fact, fixing gaps between the teeth is one of the most common requests for cosmetic dentists. Because of this, your local cosmetic dentist is well-equipped with a variety of treatments used to eliminate gaps between the teeth. These include:

Invisalign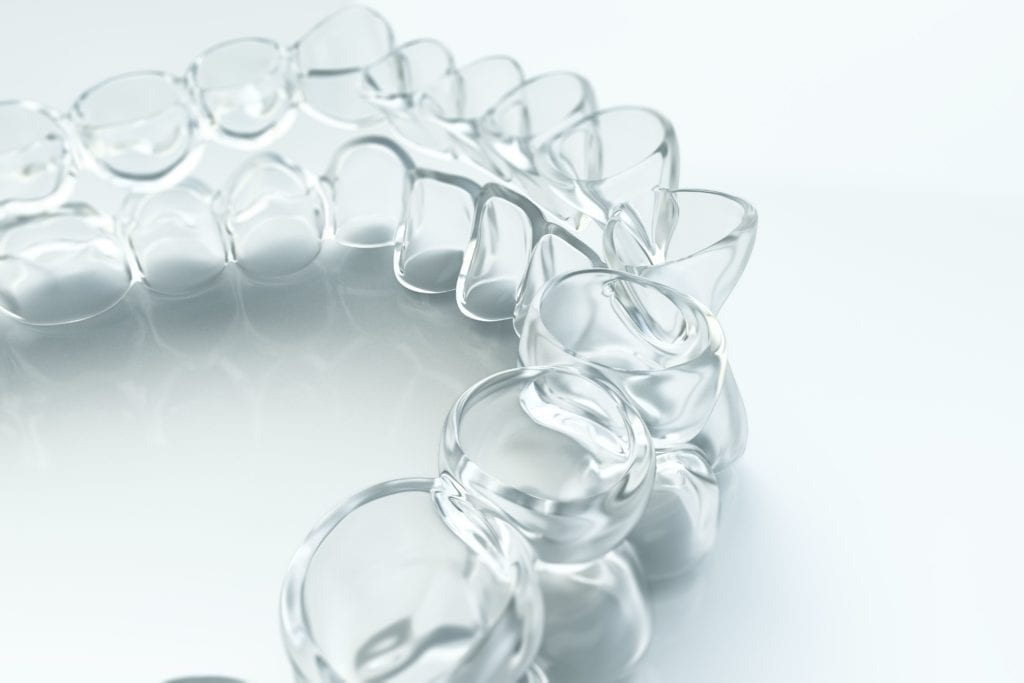 One of the best ways to eliminate gaps between the teeth is to undergo orthodontic treatment with Invisalign. This orthodontic treatment option uses a series of clear aligners to apply steady pressure that gradually repositions the teeth. With Invisalign treatment, all you need to do is wear your aligners for 22 hours a day and you can watch the gaps between your teeth slowly close as your teeth shift into place.

Cosmetic Bonding
Cosmetic bonding, also known as dental bonding or composite bonding, uses dental composite resin to fill in the area between two teeth. Composite resin is the same material used for composite fillings and it can be colored and shaped to match the surrounding teeth. This method requires little to no modification of the natural tooth structure and is one of the most affordable options. Additionally, it can eventually be reversed if needed. The main downside of cosmetic bonding is that it only lasts about 5-7 years. 

Veneers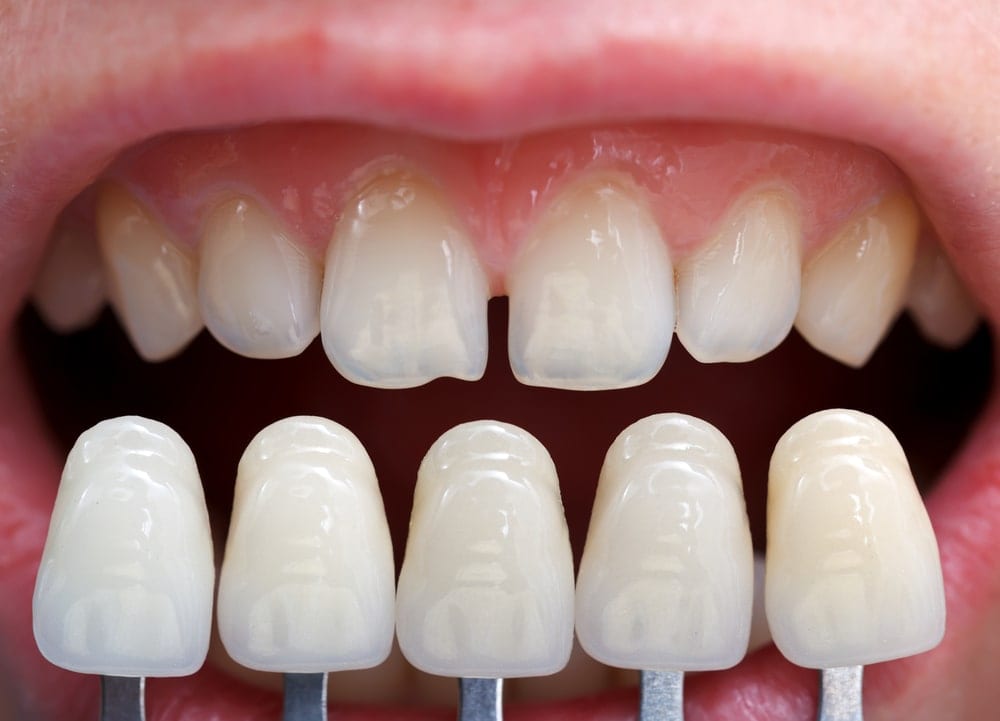 Veneers are a common cosmetic dental treatment that places thin shells of composite or porcelain on the front surface of visible teeth to improve their appearance. In addition to eliminating gaps between the teeth, veneers can also improve the appearance of damaged, discolored, or oddly shaped teeth. In fact, their versatility is one of the reasons for their popularity. When placing veneers, your cosmetic dentist will need to first remove a tiny amount of tooth enamel. This is essential to ensure a proper fit and natural appearance once the veneers have been applied. However, his enamel modification also means that veneers cannot be reversed like cosmetic bonding. Luckily, veneers can last around 10-15 years before needing replacement.

Crowns
A crown is a tooth-shaped cap that fits over the top of your existing tooth. Although they are primarily used to restore teeth that are significantly damaged or decayed, they can also be used as a cosmetic treatment to improve the size, shape, color, and spacing of teeth. However, dental crowns require a significant amount of modification to the natural tooth structure. While veneers only require the removal of enamel on the front of the tooth, crowns require the entire visible tooth structure to be modified. For this reason, crowns are also not reversible and may not be the best option for everyone. If your dentist encourages the placement of a dental crown to eliminate the gaps between missing teeth, you can expect the crown to last about 10-15 years.

As you can see, there are a few different options for eliminating gaps between the teeth. Each option offers something slightly different from the last while ensuring that your treatment goals are met. However, depending on your case, certain treatments may be more beneficial for you than others. For this reason, it is recommended you schedule an appointment with your local dentist.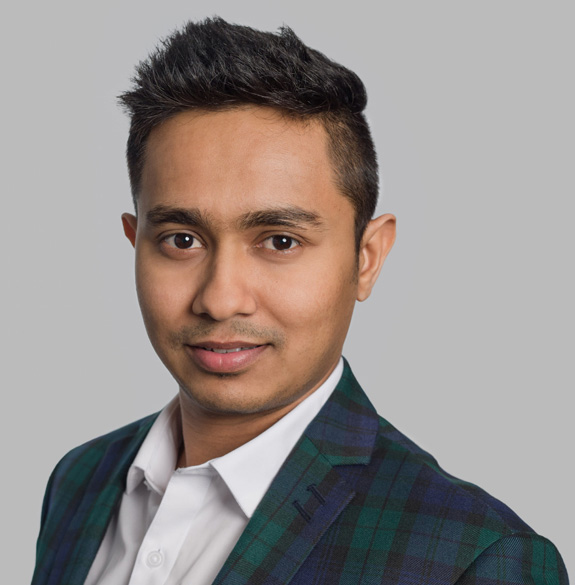 Dr. Admar holds dual certificates — a Bachelor of Dental Surgery (BDS) in 2010 from India and a Doctor of Dental Surgery (DDS) in 2014 from Canada. He is now a full time practicing dentist in Kamloops where he provides a variety of services. Dr. Admar spends hundreds of hours in continued dental education to stay up to date in cosmetic and implant dentistry and he has achieved several advanced qualifications.