This blog post is all about dental cleanings. October is a great time to remind people how important it is to get regular dental cleanings, and why they are so beneficial for your oral health! A lot of people think that getting a cleaning at the dentist's office isn't necessary if they brush and floss everyday – but that couldn't be further from the truth! Read on to find out more about what you need to know about dental cleanings.
Dental cleanings, also known as prophylactic cleanings, are completed by a dentist or dental hygienist to remove plaque and tartar, which prevents diseases of the teeth and gums. The Canadian Dental Association recommends that your teeth be professionally cleaned at least once every six months in order to preserve your oral health. Of course, in between dental cleanings you should also continue to brush twice a day and floss daily.
The Dental Cleaning Process
Exam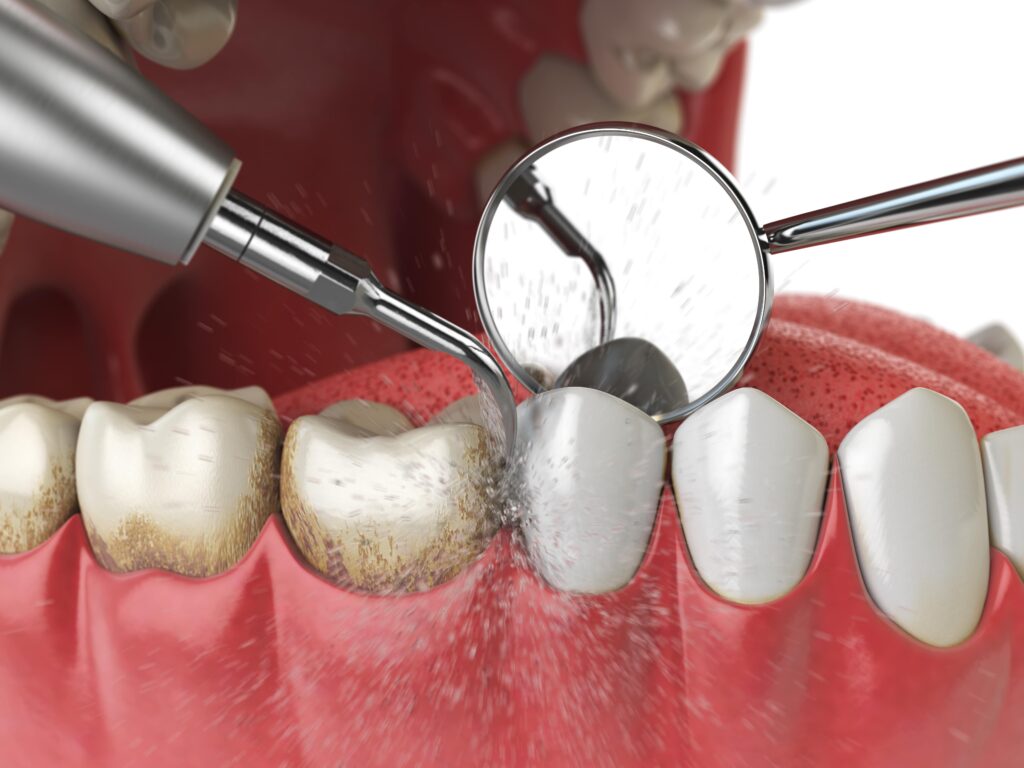 Before beginning a cleaning, a dentist will examine your mouth for any signs of decay or harm. They'll also check your gums for indications of gum disease and do an oral cancer examination. Dental x-rays may be required in some situations. This examination is used to determine whether or not there are any potential issues with your oral health.
Dental Scaling
Your dentist or hygienist will then use a technique called dental scaling to start your cleaning. A metal scaler or an ultrasonic water scaler may be used to scrape plaque and tartar off your teeth's surface during this procedure.
Polishing
After the dentist has scaled your teeth, they will polish them with gritty toothpaste and an electric polishing tool to remove any plaque or tartar that may remain. Polishing your teeth at home is not advised since doing it incorrectly might cause enamel erosion; however, it is safe if done by a professional.
Flossing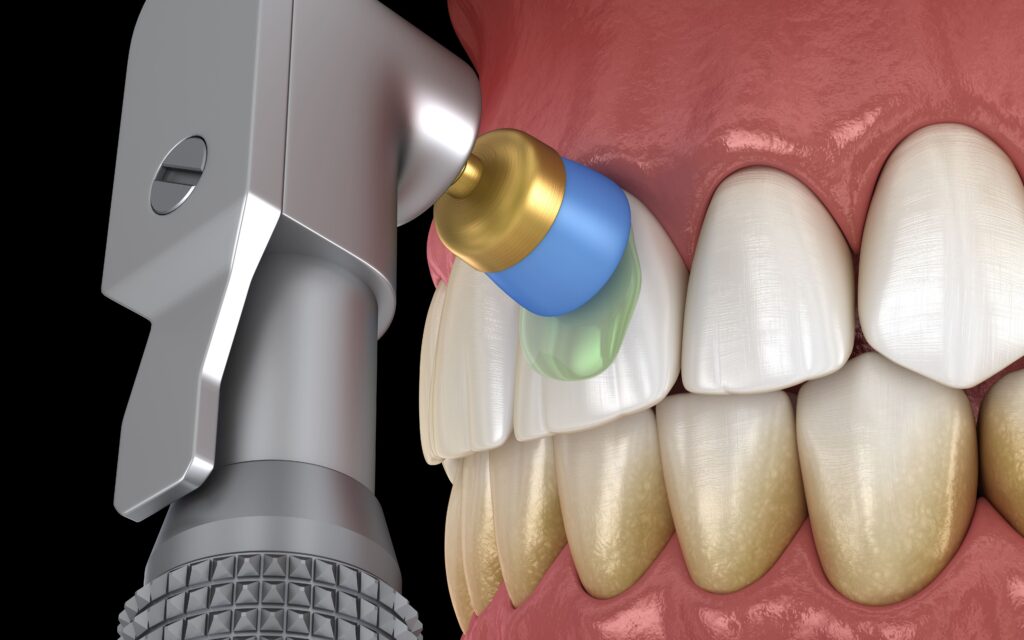 After your teeth have been polished, they will be professionally flossed by your hygienist to remove any remaining plaque and/or toothpaste. Professional flossing can aid in the detection of locations you may have missed while flossing and can help you improve your flossing technique
Rinsing
Your mouth will be rinsed with fluoride after your appointment to ensure that you leave the dentist's office with a clean smile.
Fluoride Treatment
Finally, you will be treated with a fluoride solution to help strengthen your enamel and prevent future plaque accumulation. This is often done with a foamy gel or paste that is brushed on before being washed away. A varnish containing fluorides may also be used.
Dental Cleanings are Important Because
They are one of the most fundamental methods to maintain healthy teeth (and gums!)
You can miss certain places while brushing and flossing
Your dentist can utilize specialized equipment to clean hard-to-reach regions such as between teeth and below the gum line, which is not possible with a toothbrush
Your dentist may also remove tartar, which is plaque that has hardened and cannot be brushed away by a toothbrush.
In Conclusion
It is important to get regular dental cleanings because they are one of the most fundamental methods to maintain healthy teeth and gums. Dentists will use specialized equipment that can remove plaque and tartar more effectively than a toothbrush or manual flossing. Dental cleanings are important for preserving your oral health and keeping a smile on your face.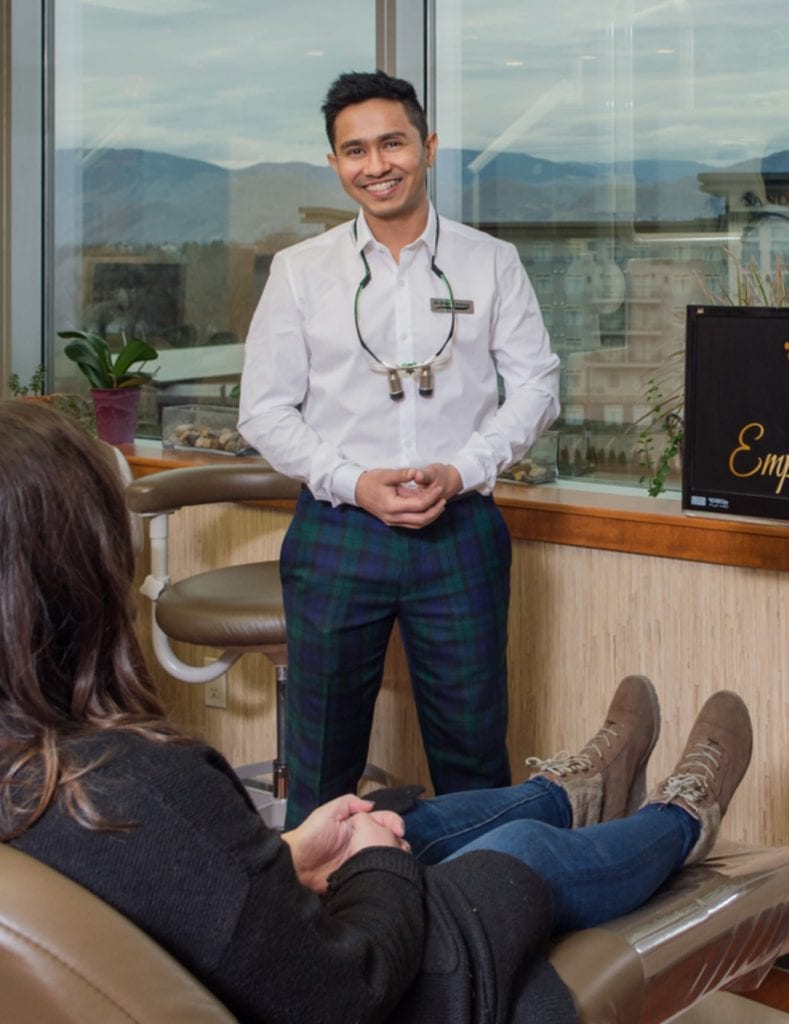 Dr. Admar holds dual certificates — a Bachelor of Dental Surgery (BDS) in 2010 from India and a Doctor of Dental Surgery (DDS) in 2014 from Canada. He is now a full time practicing dentist in Kamloops where he provides a variety of services, including emergency dentistry. Dr. Admar spends hundreds of hours in continued dental education to stay up to date in cosmetic and implant dentistry and he has achieved several advanced qualifications.