Dental implants are a common tooth replacement option for people who have lost one or more teeth. Despite their popularity in the dental world, you may have never even heard of dental implants until your dentist recommends them for you. Whether or not you have heard of dental implants, here are some common questions people often ask about them. Reading through these questions and answers can help you better understand more about this particular tooth replacement option.
What do dental implants look like?
Dental implants are small titanium screws with hollow centers. After the implant is placed in the jawbone, the abutment is screwed into the center of the implant and used to mount a dental prosthetic. Depending on the number of missing teeth a crown, bridge, or denture may be used. Once the implant is in place, it will not be visible and only the dental prosthetic will be seen. These prosthetics are fabricated to mimic the look of natural teeth and are highly aesthetic.
Who should get dental implants?
Dental implants are recommended for individuals who have one or more missing teeth and are looking for a tooth replacement option. They can also be used in cases where one or more teeth are severely damaged or decayed and are in need of extraction. However, dental implants are not recommended for people under the age of 18. They may also not be an ideal choice for those who have low bone mass in the jaw. This is because there must be enough bone in the jaw for the implants to fuse with. In the case of low bone mass, supplemental procedures such as a bone graft or sinus lift may be necessary to have dental implants placed.
How do dental implants work?
Dental implants are designed to act as artificial tooth roots and they work by acting as an anchor for a dental prosthetic. Once implanted into the jawbone, they will fuse with the surrounding bone as they heal. Not only does this anchor the implant in place, but it provides the stimulation necessary to sustain bone mass in the jaw. This means that the jawbone will not deteriorate the way it does with other tooth replacement options like bridges or dentures.
Are dental implants painful?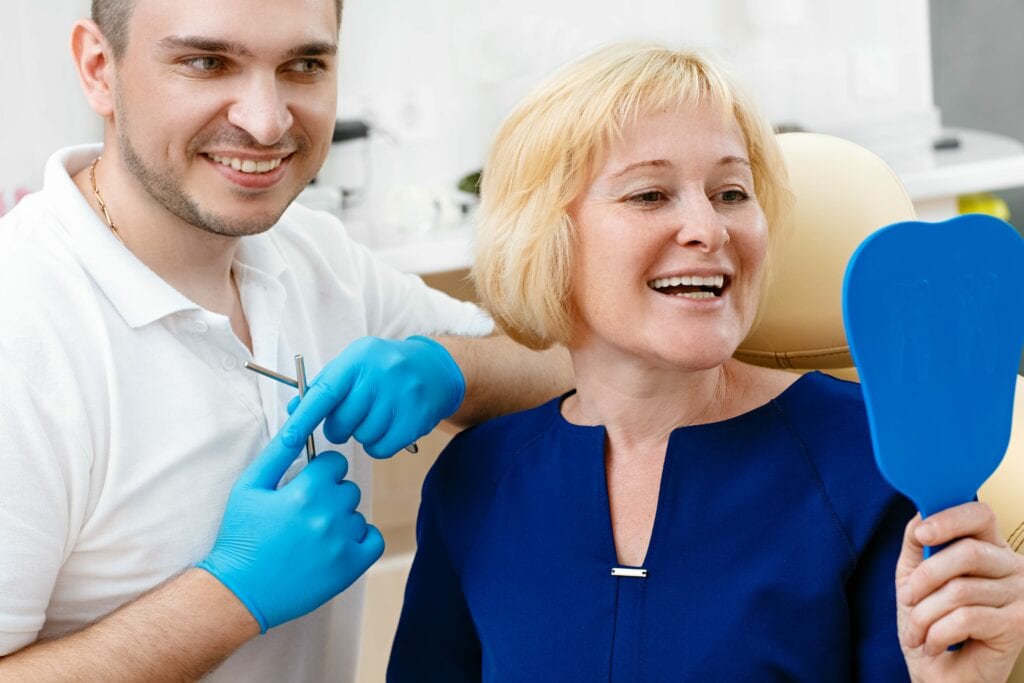 Many people put off getting dental implants because they assume it will be extremely painful. However, the implant procedure is performed under dental sedation with the use of dental anesthetics. This means that you won't feel any pain during the procedure and may even be completely unconscious. Dental implants are also placed in areas where there are very few nerves, which means that there is less postoperative discomfort. After the procedure, there will be some minor discomfort, however this can usually be managed with over the counter pain medications.
Can dental implants be done in one day?
Dental implants and the prosthetic, known as "teeth in a day", can be placed in one day during a single dental procedure. In some cases, dental implants are placed during the same procedure as a tooth is extracted. However, in order to have teeth in a day, you must have enough bone mass for the implant to fuse with. Otherwise, you may need to undergo a bone graft or sinus lift before being able to have implants placed. Your dentist will help you decide if same day implants are right for you.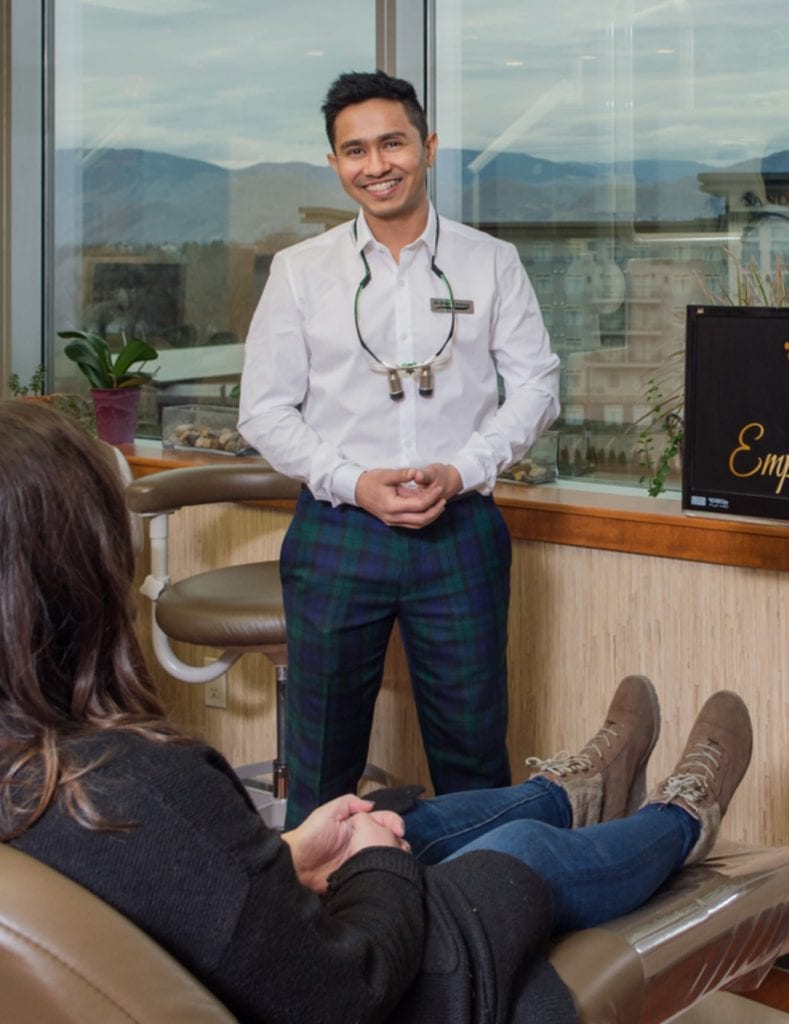 Dr. Admar holds dual certificates — a Bachelor of Dental Surgery (BDS) in 2010 from India and a Doctor of Dental Surgery (DDS) in 2014 from Canada. He is now a full time practicing dentist in Kamloops where he provides a variety of services, including emergency dentistry. Dr. Admar spends hundreds of hours in continued dental education to stay up to date in cosmetic and implant dentistry and he has achieved several advanced qualifications.