How many times have you wished you had brighter teeth? It's a common problem – teeth can become stained and yellowed from smoking, drinking coffee and tea, and eating foods like blueberries and cherries. Stains can negatively affect the appearance of one's smile, making it look old and tired. Teeth whitening is a popular solution to this problem. But what is teeth whitening and how is it performed? What types of stains can it remove? Is it safe? And how long do the results last? In this blog post, we will answer all of these questions!
What is teeth whitening and how is it performed?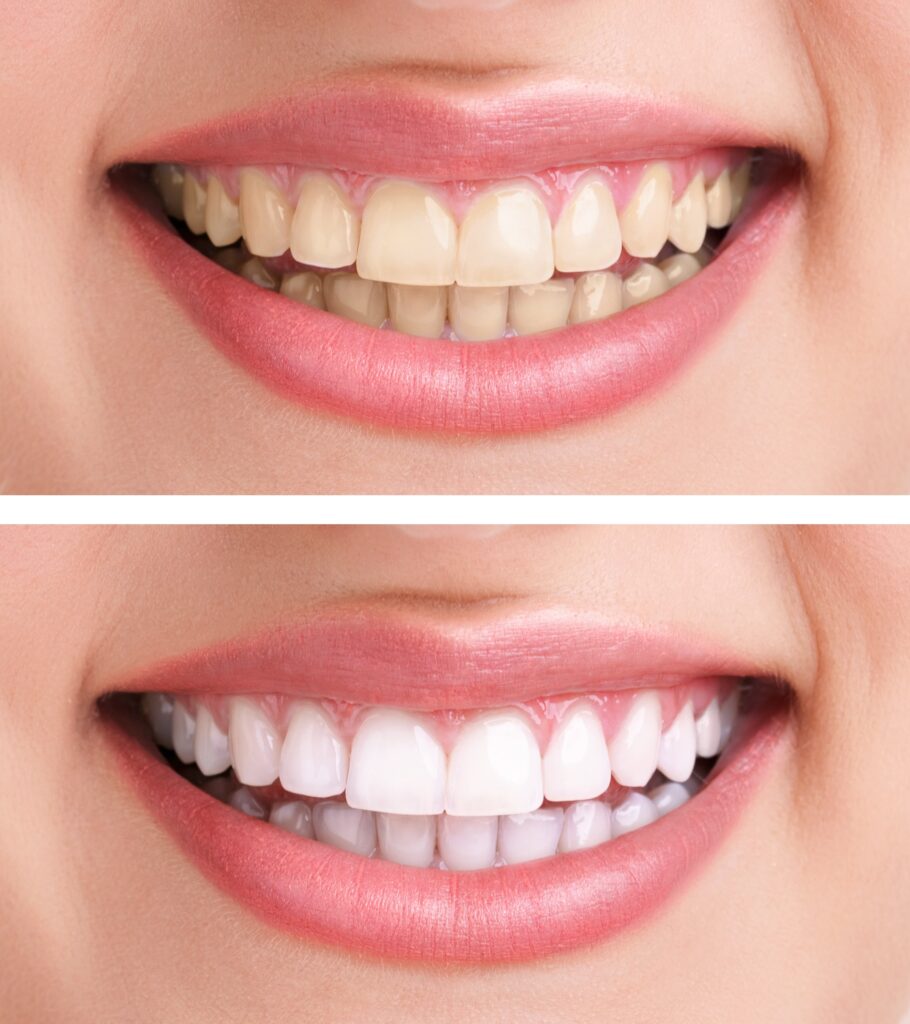 Teeth whitening is a process of lightening the color of your teeth. It is usually performed by a dentist, but there are also at-home kits available. The most common type of teeth whitening is bleaching, which uses a peroxide-based solution to remove stains and brighten teeth. There are two types of bleaching: in-office bleaching, which is performed by a dentist; and at-home bleaching, which uses a weaker peroxide solution and takes longer to achieve results.
What types of stains can teeth whitening remove?
There are two types of stains that teeth whitening can remove: extrinsic stains, which are on the surface of the teeth; and intrinsic stains, which are deeper in the tooth. Extrinsic stains can be removed with bleaching, while some intrinsic stains may require a different treatment, such as veneers or bonding. it is also important to note that whitening treatments cannot whiten dental restorations.
Is teeth whitening safe?
Teeth whitening is generally safe when performed by a dentist or according to the directions of an at-home kit. The bleaching agents used for whitening are carbamide or hydrogen peroxide. These compounds are designed to dissolve stains and then break down into water that can safely be absorbed by the body. However, it is important to avoid over-whitening, as this can cause sensitivity or damage to the teeth. If you are using an at-home kit, is is also important to avoid getting the bleaching agent on the gums, since this can cause irritation.
How long do the results from teeth whitening last?
The results of teeth whitening can last for several months, but they may start to fade after a few months. This is because teeth whitening treatments do not prevent future stains from forming on the teeth. To maintain your results, you may need to touch up your teeth with an at-home kit or have another in-office treatment. You can also help to prolong your results by avoiding foods and drinks that can stain your teeth, such as coffee, tea, and red wine. Good oral hygiene and regular dental cleanings can also help.
In Conclusion
In this blog post, we have answered the four most common questions about teeth whitening: what it is, how it works, what types of stains it can remove, and how long the results last. We hope that this has helped you to decide if teeth whitening is right for you! If you have any additional questions about teeth whitening, be sure to speak to your local cosmetic dentist. Thanks for reading!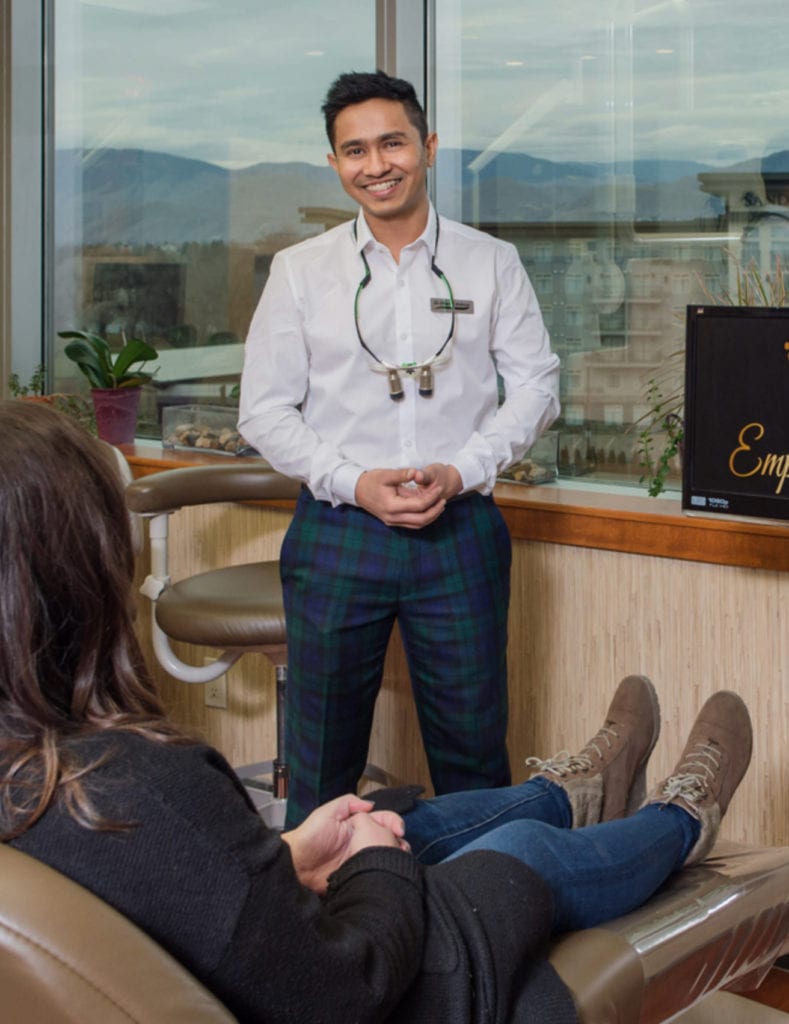 Dr. Admar holds dual certificates — a Bachelor of Dental Surgery (BDS) in 2010 from India and a Doctor of Dental Surgery (DDS) in 2014 from Canada. He is now a full time practicing dentist in Kamloops where he provides a variety of services, including emergency dentistry. Dr. Admar spends hundreds of hours in continued dental education to stay up to date in cosmetic and implant dentistry and he has achieved several advanced qualifications.