A beautiful smile is one of the first things that people notice about you. If your teeth are stained or yellowed, it can really detract from your appearance. This is why many people choose to get their teeth whitened before undergoing any other type of dental work. In this blog post, we will discuss the benefits of teeth whitening and how it can be used in combination with dental bonding to create a stunning smile makeover!
Teeth Whitening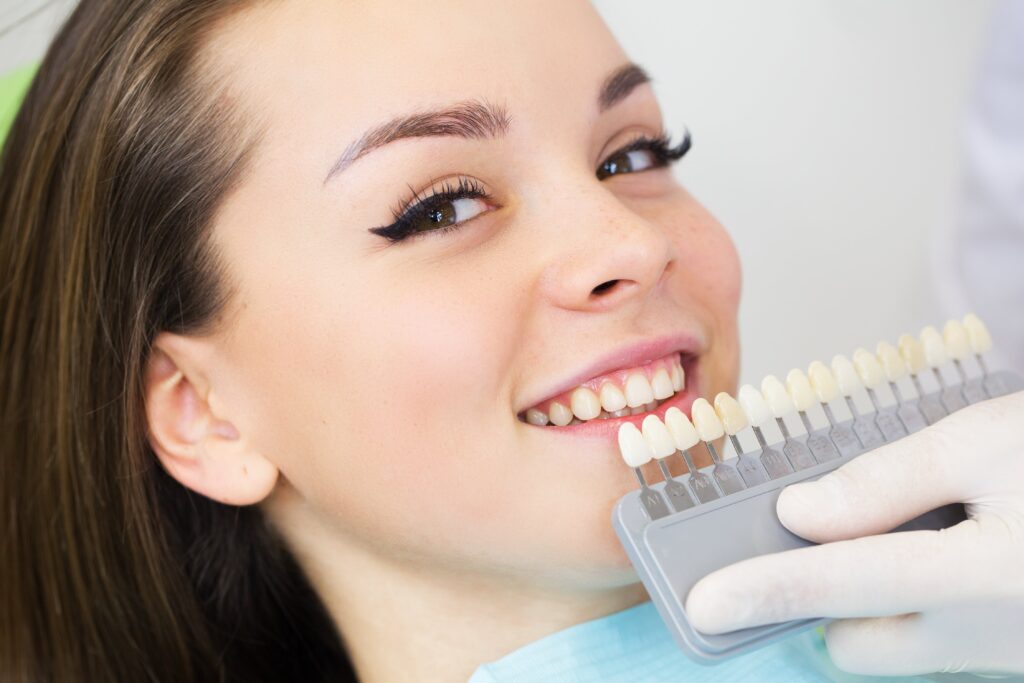 Teeth whitening is a popular cosmetic dental procedure that can dramatically improve the appearance of your teeth. The process involves using a bleaching agent to remove stains and discoloration from your teeth. It can be performed as an in-office or take-home treatment. In-office teeth whitening is the most effective and fastest way to achieve dramatic results. The procedure can be completed in about an hour, and your teeth will be several shades brighter. Take-home teeth whitening is a more convenient option that can be done at your own pace. It usually takes a few weeks to see noticeable results.
Teeth whitening is safe for most people, and it can produce very noticeable results. Additionally, teeth whitening is often a much cheaper option than other cosmetic dental procedures. It can be used to remove stains caused by coffee, tea, red wine, smoking, and other sources. Teeth whitening can also help to brighten teeth that have become yellowed or discolored over time. The results of teeth whitening are usually long-lasting, but they may need to be touched up every few years.
Dental Bonding
Dental bonding is another popular cosmetic dental procedure that can be used to improve the appearance of your teeth. Unlike teeth whitening, which only affects the surface of your teeth, dental bonding can actually change the shape and size of your teeth. It can also be used to fill in gaps between teeth, change the color of teeth, and even improve the appearance of chipped or cracked teeth.
Dental bonding is usually performed during one visit, and it does not require any anesthesia. The procedure usually takes about 30 minutes to an hour to complete. The procedure involves using a tooth-colored resin to bond your teeth. The resin is matched to the color of your natural teeth, so it will blend in seamlessly. However, the results of dental bonding are not as long-lasting as other cosmetic dental procedures. Additionally, dental bonding may not be the best option if you have extensive damage to your teeth.
Which One First?
If you are considering a smile makeover, we recommend getting your teeth whitened first. This is because teeth whitening can help to remove any existing stains or discoloration on your teeth, but it cannot change the color of composite resin. Therefore, having your teeth whitened first allows the composite resin to be color-matched to the new color of your teeth instead of the stained color. Overall, this will make your results more dramatic.
We hope this blog post has been helpful in making your decision about whether to get your teeth whitened or undergo dental bonding. If you have any additional questions, please feel free to contact our office.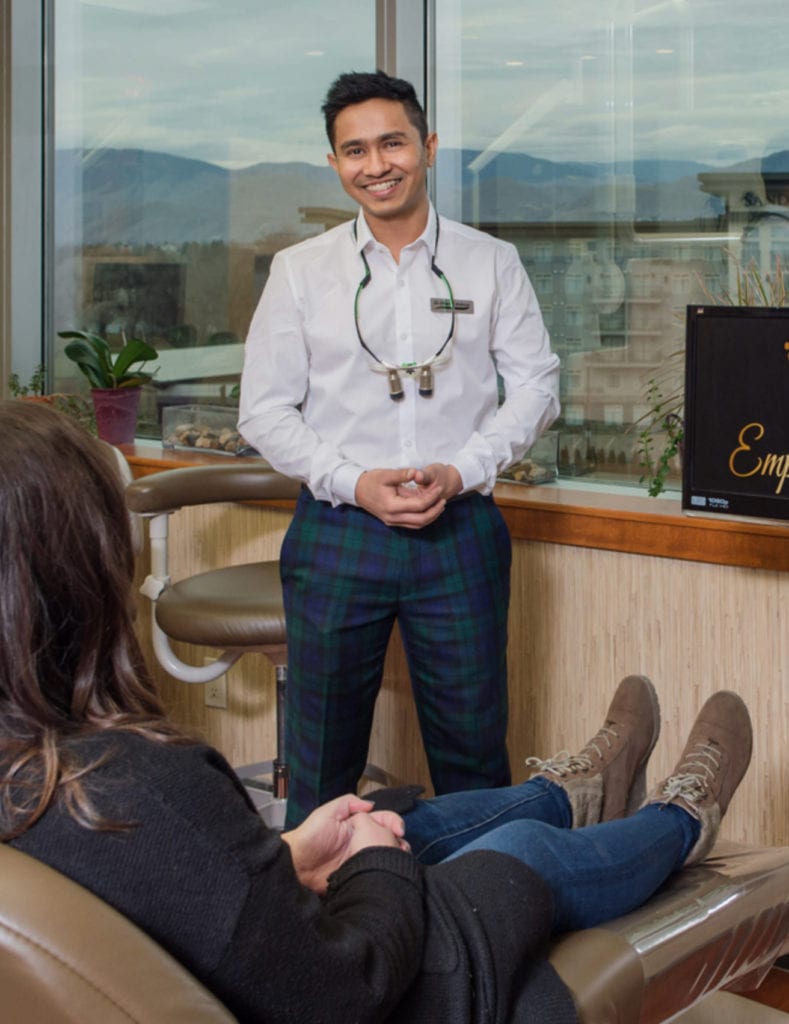 Dr. Admar holds dual certificates — a Bachelor of Dental Surgery (BDS) in 2010 from India and a Doctor of Dental Surgery (DDS) in 2014 from Canada. He is now a full time practicing dentist in Kamloops where he provides a variety of services, including emergency dentistry. Dr. Admar spends hundreds of hours in continued dental education to stay up to date in cosmetic and implant dentistry and he has achieved several advanced qualifications.