When you are making dinner and accidentally cut your finger with a knife, you expect to visit the emergency room for stitches. But, what happens when you break a tooth? Or when your tooth is extremely painful? While there are a variety of dental procedures your Kamloops emergency dentist may use to treat your dental emergency, one common emergency treatment is to have a dental crown placed.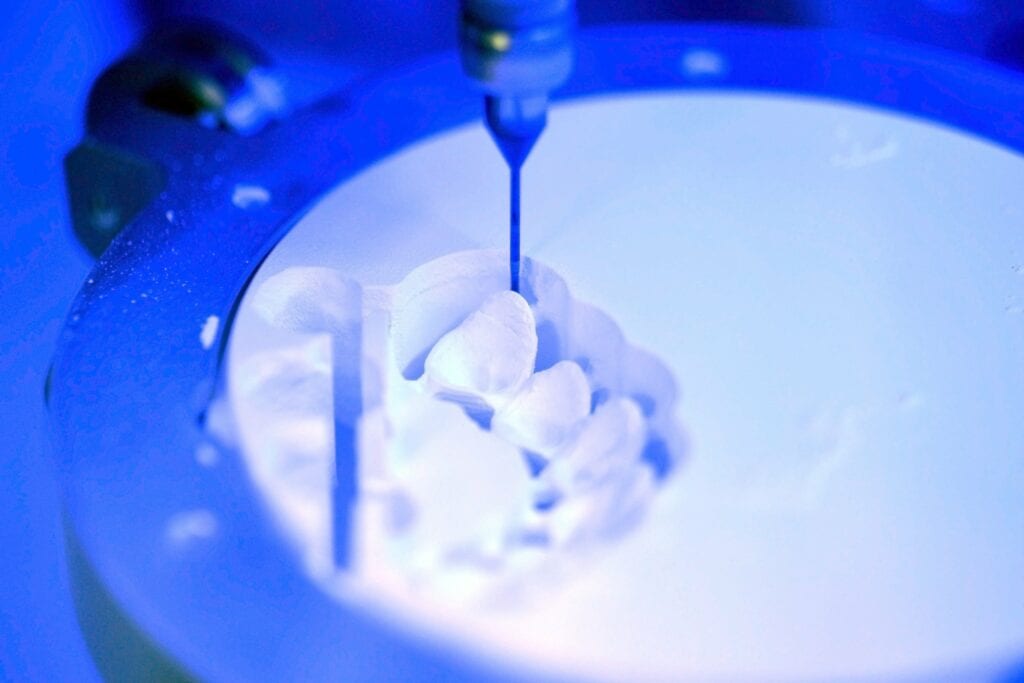 One reason why emergency dental crowns are so popular is that they can be used to treat a range of dental emergencies. Dental crowns are tooth-shaped caps that work by completely encapsulating a structurally impaired tooth. Anytime the natural tooth structure has been significantly chipped, fractured, or broken, a dental crown can be placed to protect and preserve the underlying tooth. Dental crowns are also commonly placed after a pulp infection has been removed from the inside of the tooth with a root canal.
Another reason why dental crowns are used to treat dental emergencies is because of same day crown technology. You see, traditional dental crowns would normally take at least two dental appointments to complete. The first is necessary to prepare the tooth structure and obtain information needed to customize the crown. This information is then sent to a dental laboratory, where the permanent crown is fabricated. Once the permanent crown has been completed, a second appointment is needed to place the permanent crown.
As you can probably guess, needing a minimum of two dental appointments to complete the placement of a crown is not ideal in emergency situations. Luckily, the introduction of in-office milling machines allows for the fabrication of same day crowns. This means that if you come into your Kamloops emergency dental office for an emergency appointment, you can expect to have your emergency dental crown fabricated and placed all in the same day.
In case having your dental emergency resolved in one dental appointment is not good enough, here are some other benefits of same day dental crowns:
No Need for a Temporary Crown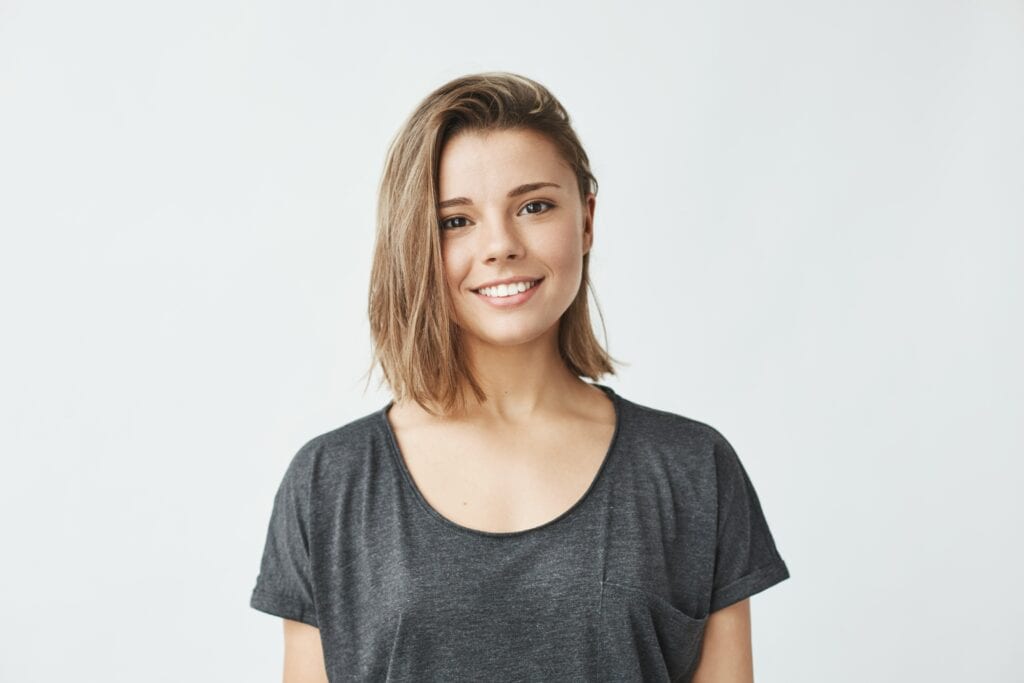 Temporary dental crowns are usually required to be worn while the lab is fabricating your permanent crown. However, our in-office milling machine allows us to custom fabricate your permanent dental crown from quality dental materials right in our office. Since your permanent crown is placed at your appointment, you won't need to worry about wearing a poor-fitting temporary crown.
No Need for Dental Impressions
Another major benefit of same day dental crowns is that the milling machine uses digital mapping technology to obtain the information necessary for your crown. This means that you won't need to awkwardly sit in the dental chair with a mouthful of goo slowly hardening around your teeth and making you gag.
Much More Comfortable
Not only does the digital mapping technology save you from needing to have a dental impression taken, but it also offers a higher level of accuracy in its measurements. This ultimately means that your dental crown will fit perfectly, making it more comfortable than an ill-fitting traditional crown. It also saves you the discomfort associated with wearing temporary crowns that almost never fit properly.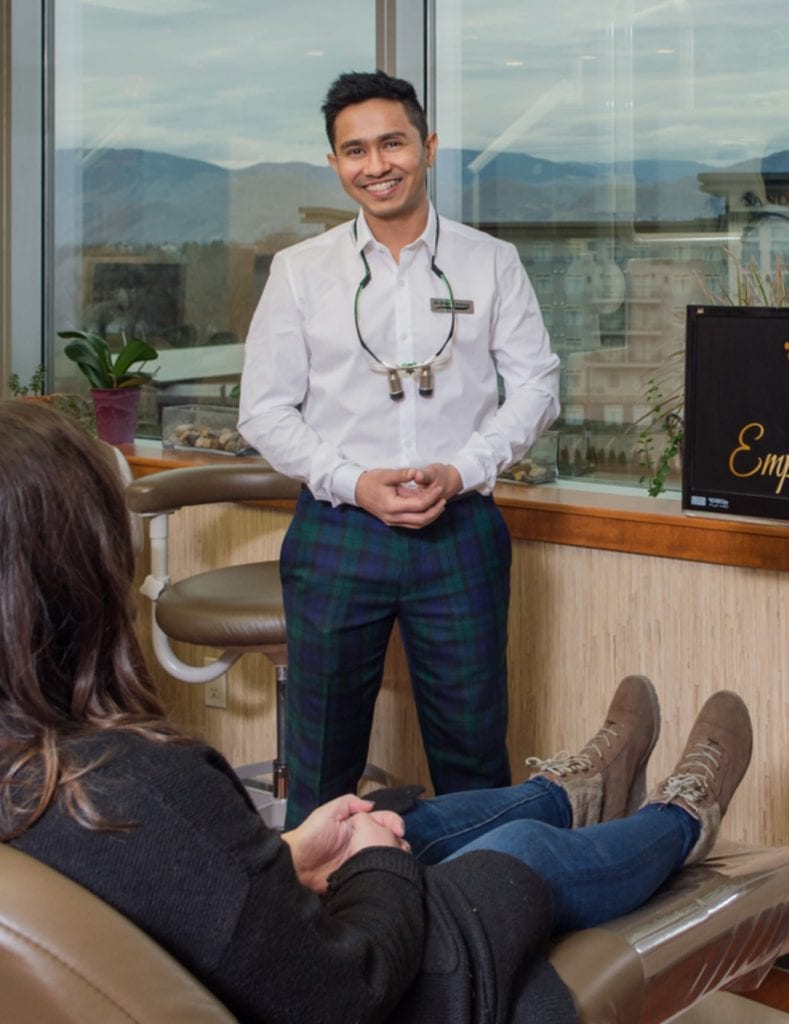 Dr. Admar holds dual certificates — a Bachelor of Dental Surgery (BDS) in 2010 from India and a Doctor of Dental Surgery (DDS) in 2014 from Canada. He is now a full time practicing dentist in Kamloops where he provides a variety of services, including emergency dentistry. Dr. Admar spends hundreds of hours in continued dental education to stay up to date in cosmetic and implant dentistry and he has achieved several advanced qualifications.