Professional teeth whitening services are offered by cosmetic dentists as a way to improve the look of your smile by eliminating stains. A single whitening treatment can generally brighten your smile as many 9 shades from your starting tooth color. However, this level of brightness is not right for everyone. If you are considering having your teeth whitened, you may be wondering how bright you should whiten your teeth.
In order to decide how bright to whiten your teeth, you may want to consider a few things first. For starters, teeth are not naturally white. Instead, they can vary in color depending on genetics. To determine your natural teeth color, your dentist may use a shade guide. A shade guide shows four different colors with light to dark shades. They are labeled as A, B, C, or D. A represents teeth that are reddish brown in color, B represents teeth that are reddish yellow in color, C represents teeth that are gray in color, and D represents teeth that are reddish gray in color.

Most people have a tooth color of A3, which means that the natural tooth color has a slight reddish brown color. When having their teeth whitened, however, many people believe that their teeth must be completely white after the procedure. White is considered to be the color of B1, which is a significant deviation from the natural tooth color. This means that when having your teeth whitened, you will need to consider not only how white you want your teeth to be, but how natural you want your smile to look.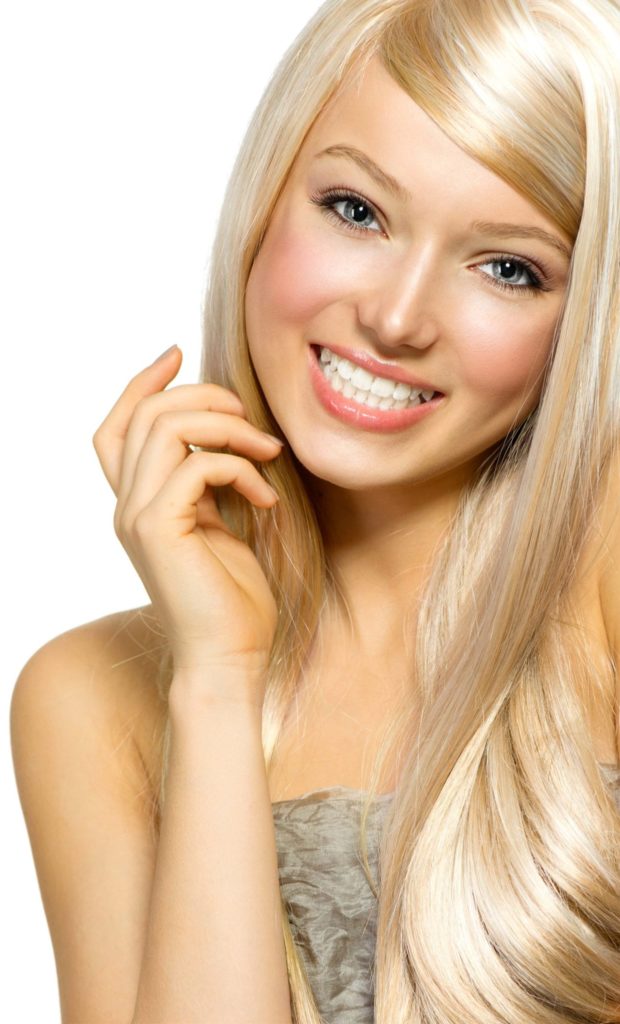 Most cosmetic dentists recommend that you aim for a bright white smile that also has a natural appearance. Even whitening your teeth as little as 2-3 shades can make your smile brighter without drastically changing the color of your teeth. However, there may be some cases where brightening your teeth 4-7 shades may be the best option for your smile. When deciding how white to whiten your teeth, it is recommended to not pick a shade that is whiter than the whites of your eyes. This prevents your teeth from looking unnaturally white. It is important to know that while you can always get another whitening treatment to make your teeth brighter, you cannot easily undo over whitening.
Another thing you will need to consider is the fact that teeth whitening procedures only whiten the teeth and will not change the color of any restorations. Therefore, if you have fillings, crowns, inlays, or onlays, you will need to pick a shade that brightens your teeth while also complementing the color of the restoration. Otherwise your teeth may appear to be different colors. In some cases, you may also elect to have the restorations replaced after having your teeth whitened.
The presence of dark stains can also affect your decision about how bright to whiten your teeth. Certain dark stains may not be able to be entirely removed by teeth whitening. In some cases, these stains may even become more noticeable if the tooth color around them suddenly becomes lighter. Just like with restorations, you may want to avoid picking a shade that is too bright to avoid highlighting these stubborn stains. Additionally, you can also consider placing a dental veneer over a tooth that has been stained.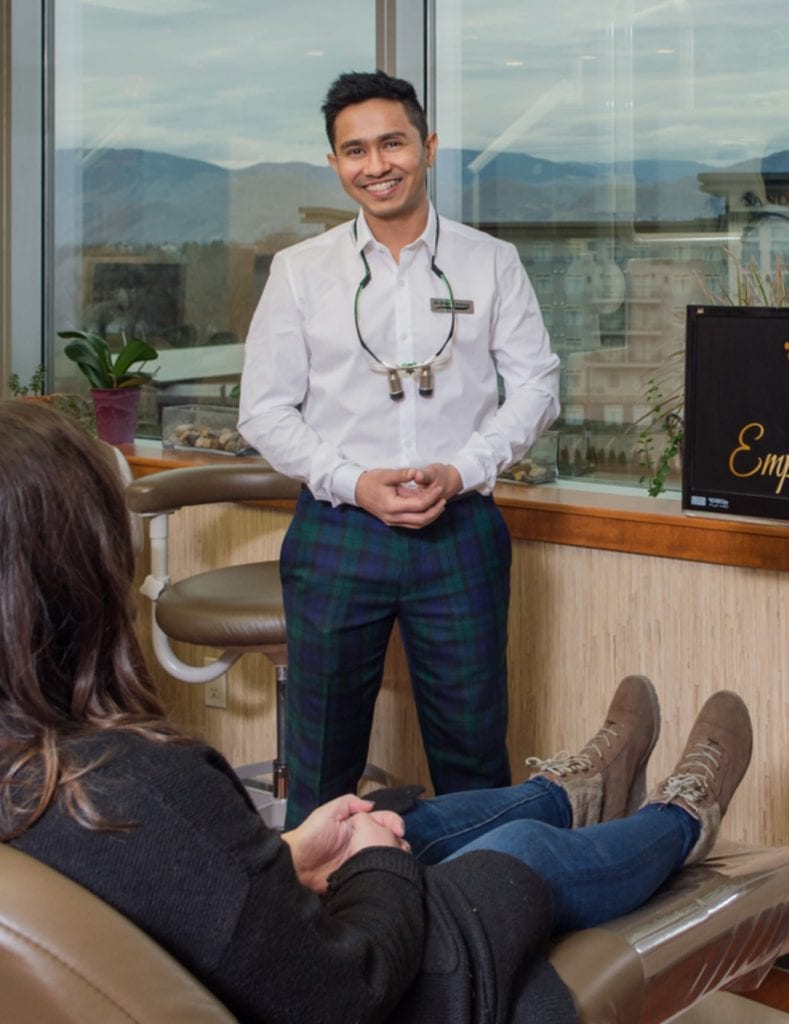 Dr. Admar holds dual certificates — a Bachelor of Dental Surgery (BDS) in 2010 from India and a Doctor of Dental Surgery (DDS) in 2014 from Canada. He is now a full time practicing dentist in Kamloops where he provides a variety of services. Dr. Admar spends hundreds of hours in continued dental education to stay up to date in cosmetic and implant dentistry and he has achieved several advanced qualifications.