Missing teeth can be a major problem. In order to replace missing teeth, prosthetic teeth may be necessary to restore the smile and improve oral health. Prosthetic teeth are made in a dental lab and can replace any number of missing teeth. There are different types of prosthetic teeth available, and they are custom-made to fit your mouth and look natural. In this blog post, we will discuss the benefits of replacing missing teeth with prosthetic ones, the different types of prosthetics that are available, and how prosthetic teeth are made.
Benefits of Replacing Missing Teeth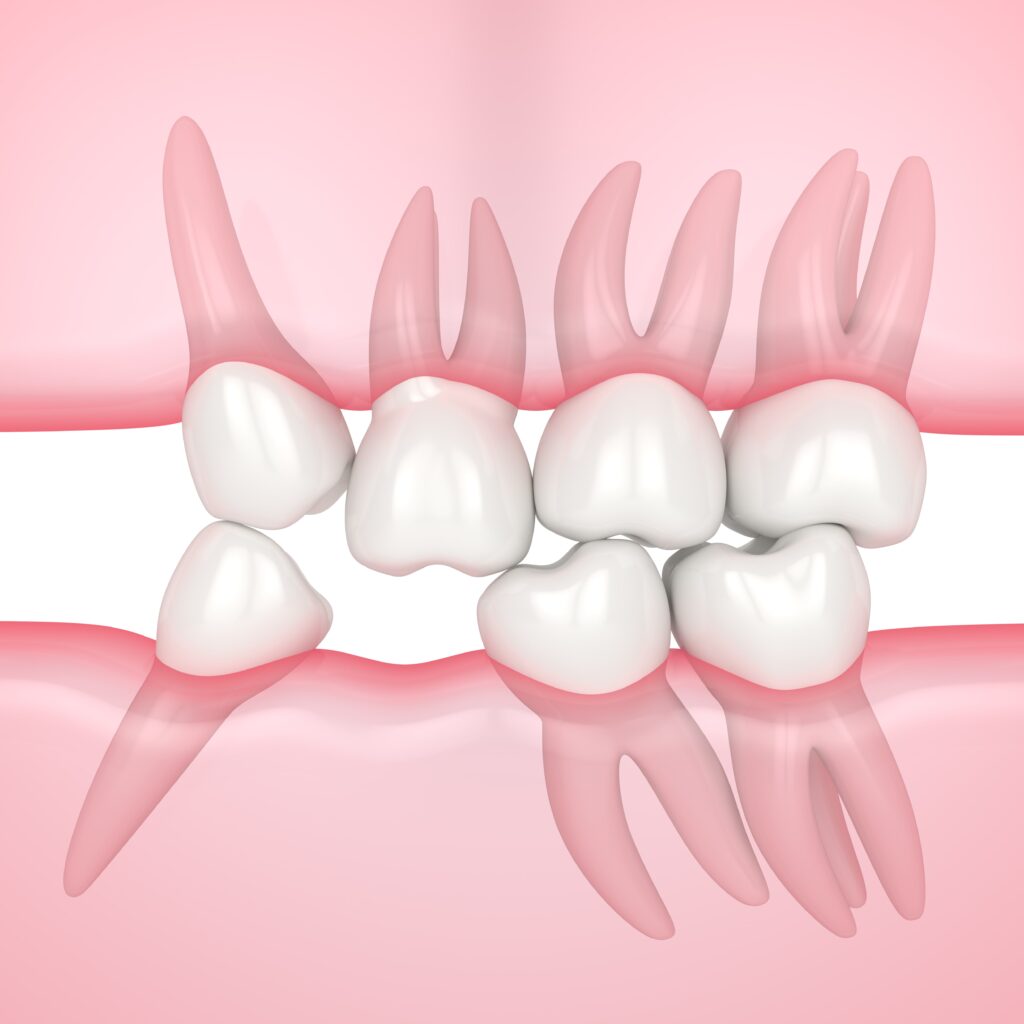 There are many reasons to replace missing teeth. First, many people find it important to restore the appearance of their smile. When a person has missing teeth, they may feel embarrassed or self-conscious about their smile. Additionally, missing teeth can cause the face to sag and make a person look older than they actually are. Overall, prosthetic teeth can improve a person's self-esteem.
Second, replacing missing teeth is important for oral health. When teeth are missing, it can be difficult to eat and speak properly. Not only that, but the surrounding teeth can shift into spaces left by missing teeth, which can cause problems with bite alignment. Unfortunately, bite problems can eventually lead to jaw pain and problems. Overall, replacing missing teeth is important because it prevents a host of other complications.
Types of Prosthetics
There are three main types of prosthetic teeth: implants, bridges, and dentures.
Dental Implants
Dental implants are titanium posts that are surgically placed into the jawbone. Once the implant has healed, an artificial tooth is attached to the post. Dental implants can support a crown, bridge, or denture, depending on how many teeth are missing.
Bridges
Bridges are false teeth that are held in place by crowns placed over the adjacent natural teeth. They are often made from porcelain.
Dentures
Dentures are removable and can be either full or partial. Full dentures replace all of the teeth in the upper or lower jaw, while partial dentures fill in gaps in the teeth. Partial dentures are similar to bridges, however are held in place by dental cement or a wire framework.
How Prosthetic Teeth Are Made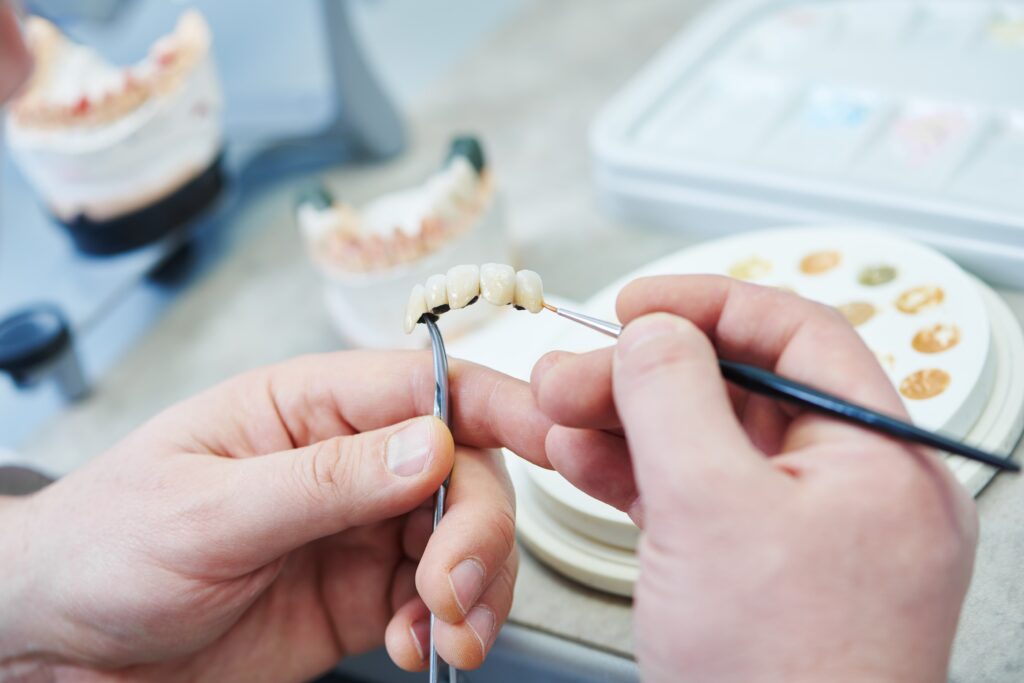 Prosthetic teeth are made in a dental lab by a trained technician. First, your dentist will take an impression of your teeth. This impression is then sent to a dental lab and used to create a model of the teeth. Next, the lab technician will select the appropriate size, shape, and color of the prosthetic teeth. The exact fabrication process can vary depending on the type of prosthetic and materials used for fabrication. Finally, the dental lab will send the permanent restoration to your dental office and your dentist will make any necessary adjustments to ensure that the prosthetic teeth fit properly.
If you are missing one or more teeth, talk to your dentist about whether prosthetic teeth are right for you. Prosthetic teeth can restore your smile and improve your oral health. They are custom-made to fit your mouth and look natural. With proper care, prosthetic teeth can last for many years.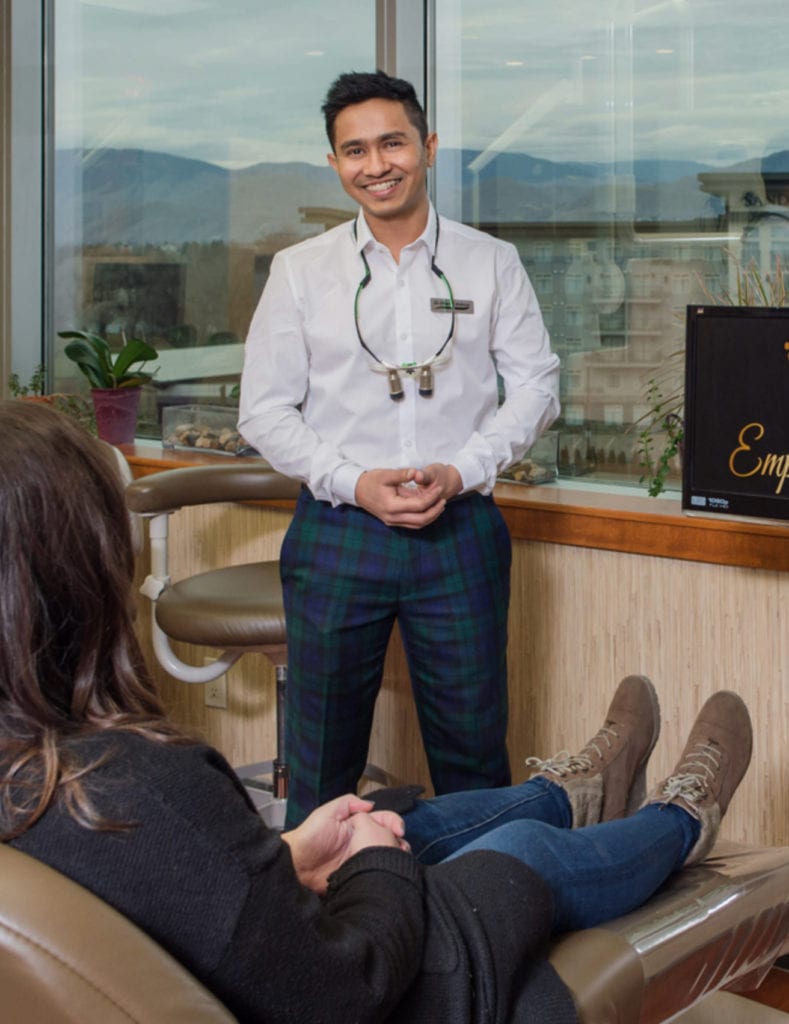 Dr. Admar holds dual certificates — a Bachelor of Dental Surgery (BDS) in 2010 from India and a Doctor of Dental Surgery (DDS) in 2014 from Canada. He is now a full time practicing dentist in Kamloops where he provides a variety of services, including emergency dentistry. Dr. Admar spends hundreds of hours in continued dental education to stay up to date in cosmetic and implant dentistry and he has achieved several advanced qualifications.