Veneers have been used in dentistry for years as a minimally invasive cosmetic dental treatment. While veneers have always been pretty well known, recently they have become increasingly popular with the rise of visually-conscious social media. Nowadays, more people than ever before are looking into having veneers placed to make their smiles more appealing.
With so many people deciding on whether or not to get veneers, there are bound to be queries regarding this popular treatment. One of the most common questions dentists get asked about veneers is, do veneers ruin your teeth? The reason why this question tends to be asked is due to the veneers procedure. To provide an adequate answer to this question, we must take a deeper look into veneers.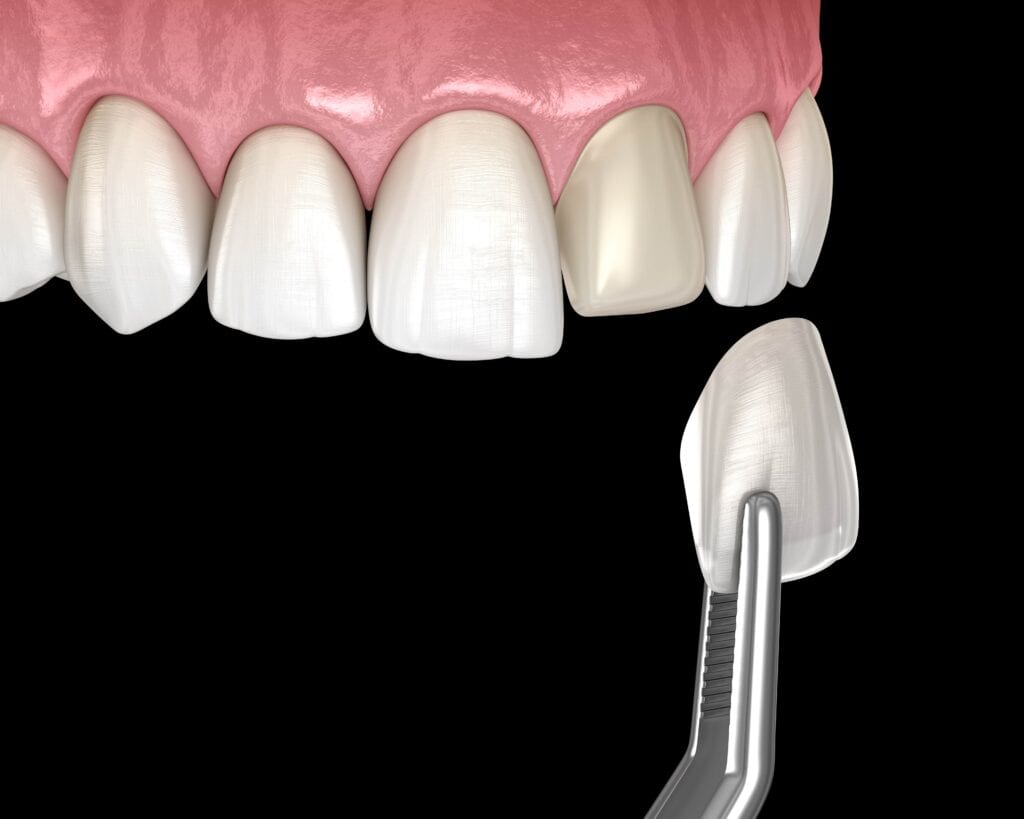 For starters, veneers are thin shells made of composite or porcelain that are made to fit over the front side of visible teeth. They are primarily known for the ability to fix a variety of cosmetic concerns at one time. By having veneers placed, you can improve the size, shape, and color of your teeth. Additionally, veneers can also be used to repair damaged teeth and/ or to fix spacing issues (overcrowding & gaps). Some people even have veneers placed to reduce tooth sensitivity.
To place veneers, the affected teeth must first be prepared by removing a thin layer of enamel so that the veneer can fit properly over the tooth. Porcelain veneers often require the most enamel modification since they are the thickest, while composite requires less. Additionally, there are also low-prep and no-prep veneers that require little to no enamel modification. Once the tooth has been prepared, if necessary, then the veneer will be cemented to the front of the tooth.
Because of the fact that most veneers require enamel modifications in order to fit properly, people often wonder if this ruins their teeth. The simple answer is no, veneers do not ruin your teeth. For starters, our enamel wears down over time anyway. Not only that, but the enamel modifications associated with veneers are so minor that they don't have any impact on your oral health.
While veneers do not ruin your teeth, it is important to realize that they are a permanent cosmetic treatment that cannot be reversed. This is due to the fact that enamel does not grow back once it has worn down or been removed. Therefore, any enamel modifications made to your teeth to place veneers will be permanent. As a result, you will need to continue to wear veneers or some other type of dental restoration.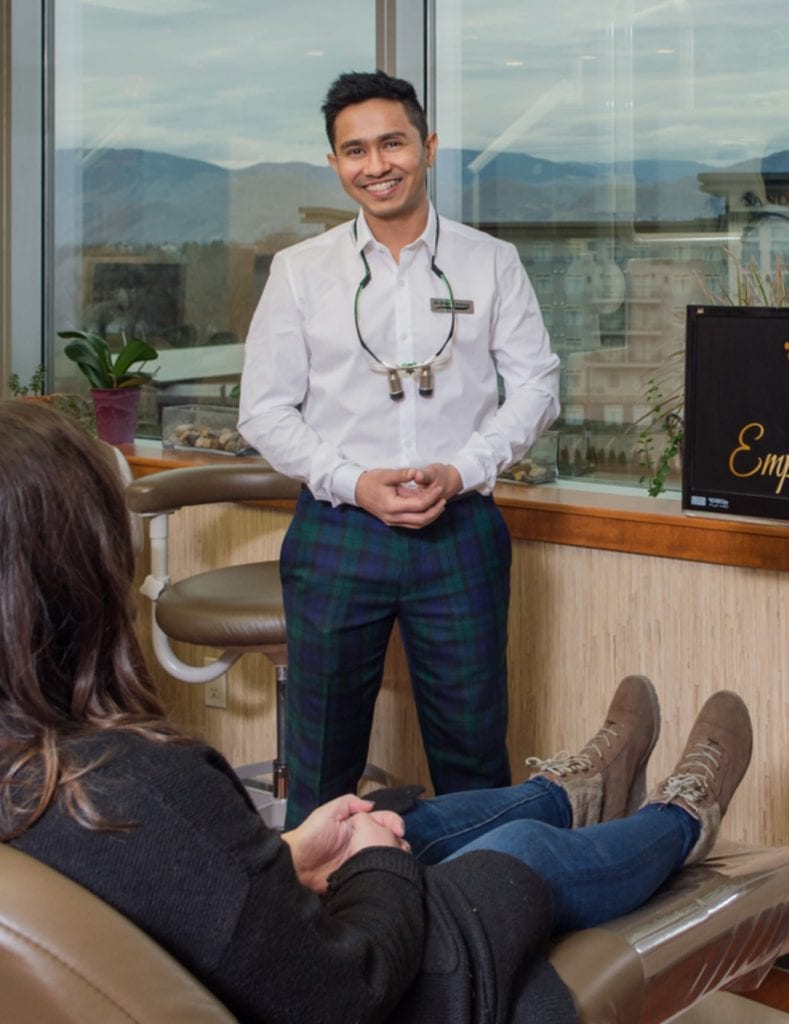 Dr. Admar holds dual certificates — a Bachelor of Dental Surgery (BDS) in 2010 from India and a Doctor of Dental Surgery (DDS) in 2014 from Canada. He is now a full time practicing dentist in Kamloops where he provides a variety of services, including emergency dentistry. Dr. Admar spends hundreds of hours in continued dental education to stay up to date in cosmetic and implant dentistry and he has achieved several advanced qualifications.