The word "smile" is one of the most potent words in the English language. It inspires feelings of happiness and joy, and it can also make others feel happy too. The sad reality, however, is that not everyone has a beautiful or even functional smile, and this can make them smile less. Cosmetic dentistry offers solutions that can turn an imperfect smile into a beautiful and healthy smile. In this blog post we will be discussing a comprehensive guide to a cosmetic dental smile makeover, specifically how cosmetic dentists use smile design principles and facial anatomy in their smile makeovers.
What is Smile Design?
One of the first things you are probably wondering is the definition of the term smile design. In cosmetic dentistry, smile design is the process of creating a beautiful and healthy smile. This is done by taking into account various factors such as facial aesthetics, gum aesthetics, microaesthetics, and macro aesthetics. Cosmetic dentists use all of this information to create a treatment plan that will give their patients the best possible results.
At a glance, here is a little bit about these smile design principles:
Facial aesthetics: how your facial muscles and other structures are affected with smiling, speaking, and laughing.
Gum aesthetics: based on the health and appearance of your gums. Too much or too little gum tissue, as well as uneven gum tissue, can negatively affect the overall look of your smile.
Microesthetics: subtle factors that affect the look of your teeth such as translucency, unique marks, and individual anatomy.
Macroesthetics: the relationship between the front teeth, surrounding tissue, and facial characteristics.
Smile Anatomy
Next we will be discussing smile anatomy. Smile anatomy is the study of various facial structures including teeth, gums, lips, midline position in the face, and more. Cosmetic dentists use this information when planning their treatment plans for patients who want a complete or partial makeover. There are many structures to consider when performing a cosmetic dental smile makeover, including: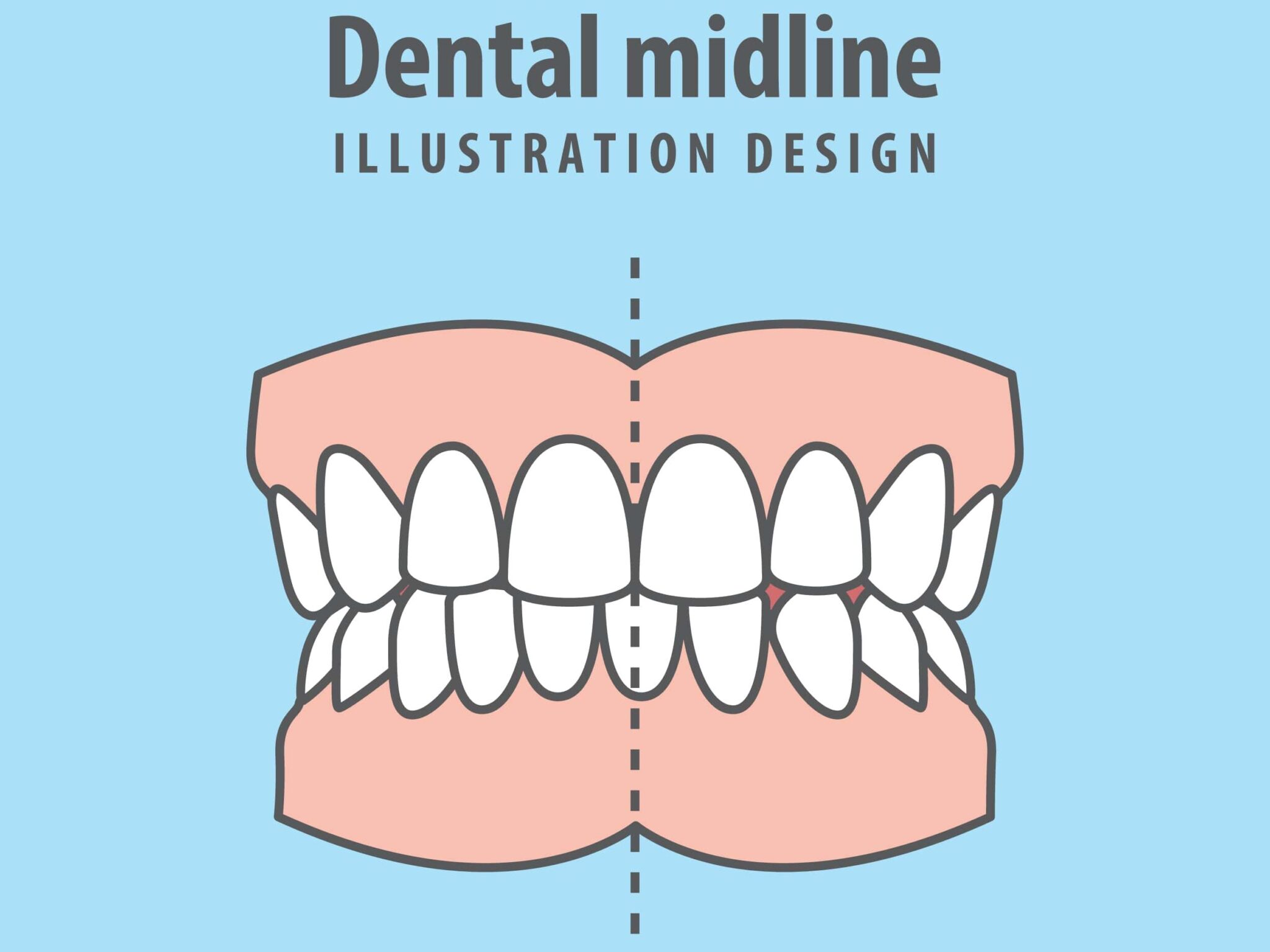 Lips: the skin that is around your mouth and helps to protect and frame your teeth. Lips come in a variety of colors, shapes, sizes, and their size and shape can change the way your smile looks.
Midline position: the imaginary line that runs down the center of your face from between your eyebrows to the upper lip. Cosmetic dentists align the upper front teeth with the facial midline to give the smile a symmetrical appearance.
Smile line: the smile line is where your upper teeth meet your lower lip. For a smile makeover, your dentist will make sure that your upper teeth are parallel to your lower lip, as well as the gum tissue on your lower jaw.
Teeth: the teeth are the most important part of your smile. They are what people see when they look at you, and they play a major role in your overall facial aesthetics. Teeth come in a variety of shapes, sizes, and colors, so these factors will all be considered to plan your smile makeover.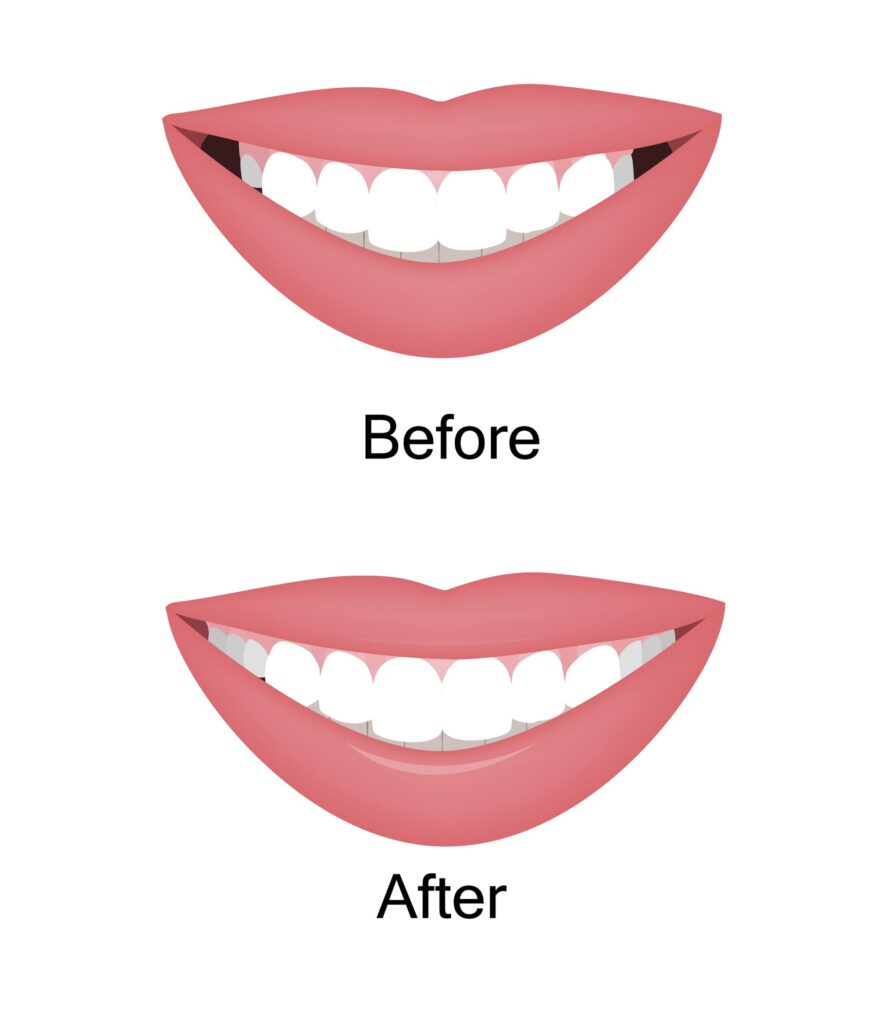 Gums: the gums are the soft tissue that is surrounding your teeth and helps to protect them. They are another important structure that affects the look of your smile. The amount of gum tissue, as well as the contour, can affect how your teeth look. Therefore, your dentist may recommend gum contouring in some cases.
Incisal Edge Position: the incisal edge is the lowest edge of your front teeth. You can think of it as how long your teeth extend from the gums. The position of the incisal edge can affect how your smile looks, as all the other teeth will be lined up with this edge.
Buccal Corridor: the space that appears alongside your teeth in the corners of your mouth when you smile. Smaller buccal corridors are more desirable than larger ones.
Emergence Profile: the emergence profile refers to the angulation of your teeth when viewed from the side. This angle can make your mouth look full or sunken, so special care is taken by your cosmetic dentist to get the angle just right.
A smile can make or break your appearance. It is important to find a cosmetic dentist who has extensive experience and expertise in designing smiles that align with the patient's goals, needs, and desires. Now that you know a little more about what goes into a smile makeover, we hope you will be more confident in your next consultation.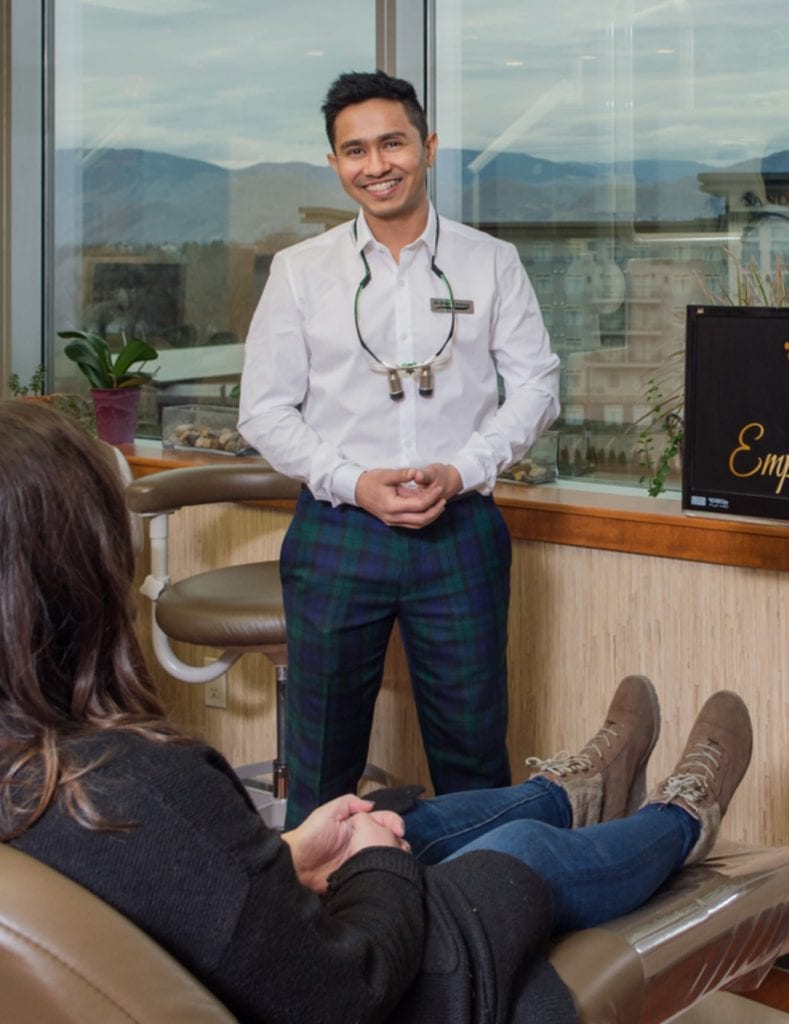 Dr. Admar holds dual certificates — a Bachelor of Dental Surgery (BDS) in 2010 from India and a Doctor of Dental Surgery (DDS) in 2014 from Canada. He is now a full time practicing dentist in Kamloops where he provides a variety of services, including emergency dentistry. Dr. Admar spends hundreds of hours in continued dental education to stay up to date in cosmetic and implant dentistry and he has achieved several advanced qualifications.