One aspect of having a beautiful smile is having a complete smile. If you have one or more missing teeth, chances are you are looking for a way to replace them and restore the function and appearance of your smile. While there are various options available for replacing missing teeth, one of the most commonly recommended methods are dental implants.
Dental implants are artificial tooth roots that are placed in the jawbone. As they heal, they fuse with the surrounding bone to act as anchors for a dental prosthetic. There are different types of dental prostheses that may be used in conjunction with dental implants. The type of prosthetic used will depend on the number of missing teeth. Here are three types of dental prostheses that can be used in coordination with dental implants: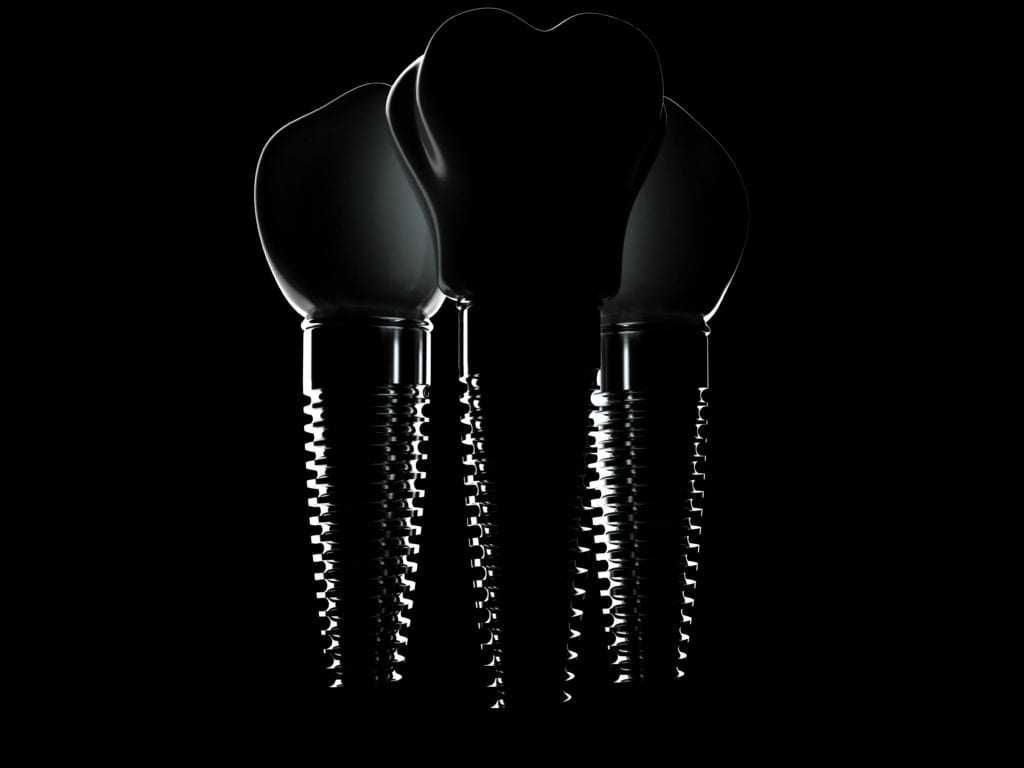 Dental Crown
Traditional dental crowns are basically caps that fit over an entire natural tooth in order to restore extensive damage or decay. With an implant-supported crown, the main difference is that the crown is placed over a metal connector piece that joins the prosthetic to the implant. This allows your dentist to replace a missing tooth using a single dental crown and implant. To place an implant-supported crown, your dentist will need to make a tiny incision in the gums to reach the jawbone. The implant will then be placed in the jawbone and left to heal for about 3-6 months. During this time, you will likely have a temporary crown placed. Once the implant heals, then you can have your permanent crown placed.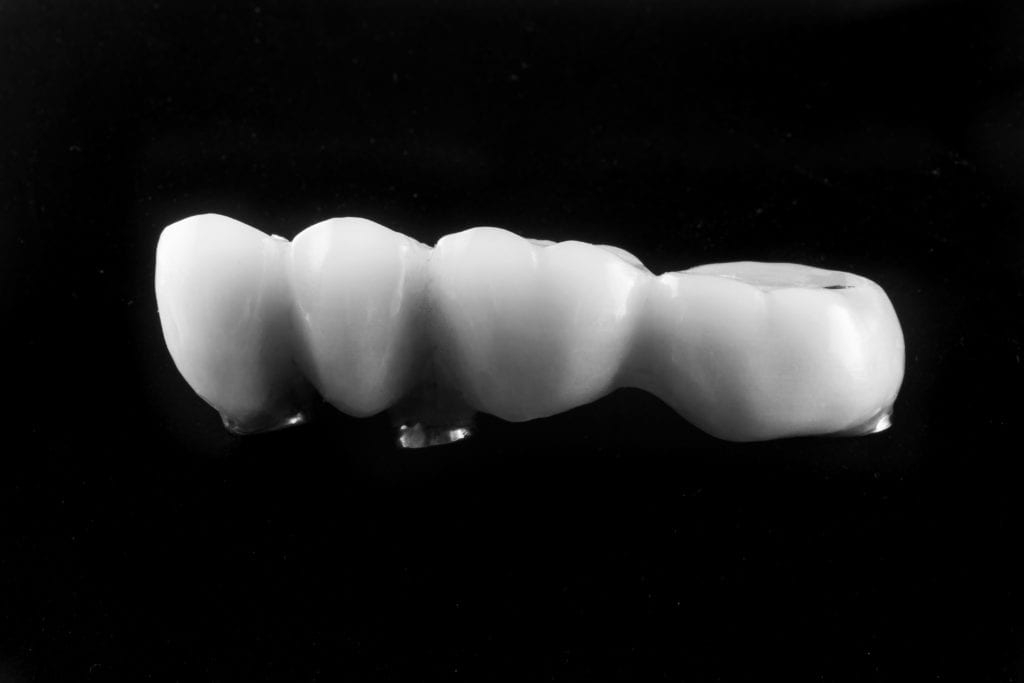 Dental Bridge
Traditional dental bridges are composed of two traditional crowns placed over natural teeth on either side of one or more pontics, or fake teeth. Implant-supported bridges, however, do not depend on natural teeth for stabilization and instead are supported by a dental implant on either side. Because of this, dental bridges can be used to span over larger gaps left by multiple missing teeth in a row. Implant-supported bridges require a similar placement procedure as implant-supported crowns, however two dental implants are placed.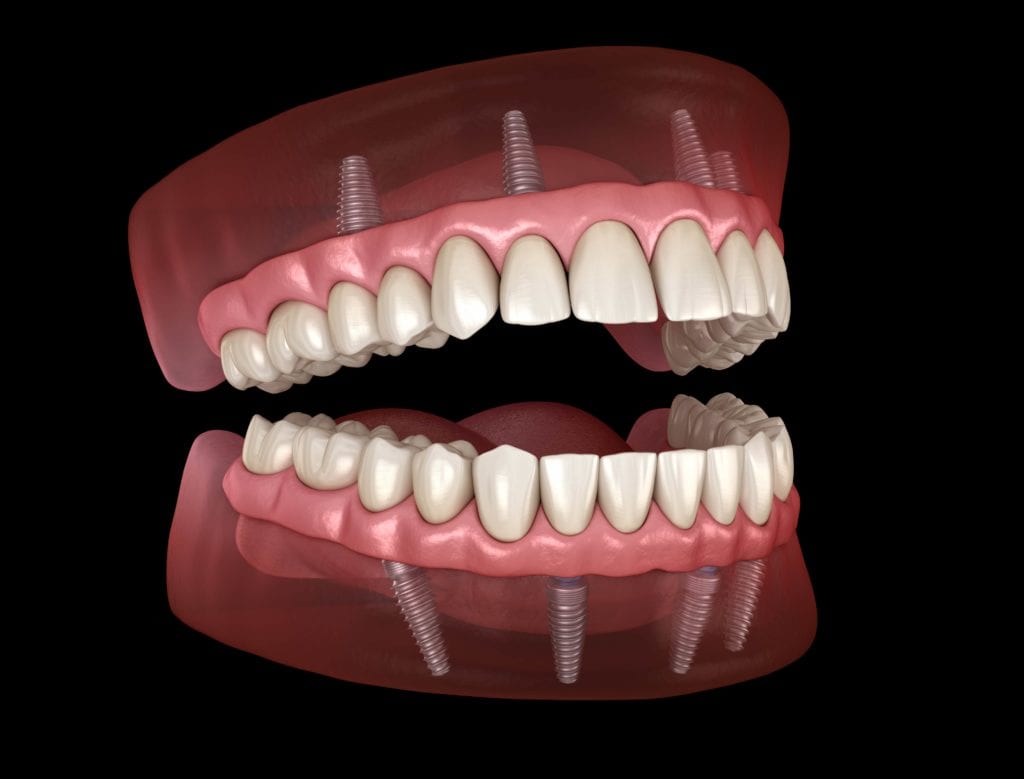 Denture 
Traditional dentures are sets of fake teeth with an acrylic base that fits over the gum tissue used to replace an entire mouth of missing teeth. An implant-supported denture is similar, however it uses a minimum of four dental implants to stabilize the denture in place. For this reason, implant-dentures are sometimes called all-on-four implants. However, there are cases where more than four dental implants must be used to place an implant-supported denture. Generally speaking, implant-dentures are ideal for individuals who have no remaining teeth or minimal remaining natural teeth that are affected by damage or decay and are in need of extraction. 
As you can see, dental implants provide multiple ways to replace one or more missing teeth to improve the look of your smile. When used in coordination with a dental crown, dental implants can be used to replace a single missing tooth. To replace more than one missing tooth, dental implants can be used in coordination with a bridge or denture. Overall, you will need to discuss your options with a cosmetic dentist to figure out which option is the best choice for your smile.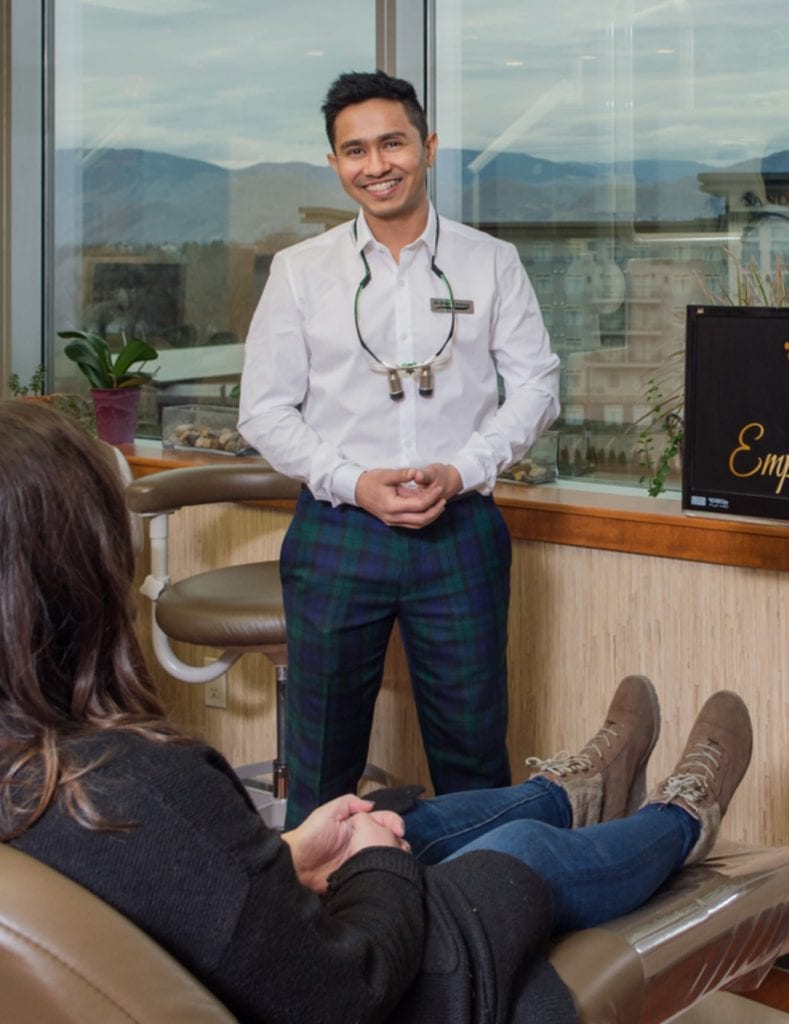 Dr. Admar holds dual certificates — a Bachelor of Dental Surgery (BDS) in 2010 from India and a Doctor of Dental Surgery (DDS) in 2014 from Canada. He is now a full time practicing dentist in Kamloops where he provides a variety of services. Dr. Admar spends hundreds of hours in continued dental education to stay up to date in cosmetic and implant dentistry and he has achieved several advanced qualifications.